Digitalization for Discrete Manufacturing: New Roads to better efficiency & productivity
unwiredcp
As we are inching towards better future with resilience and strong manufacturing practices, there are many changes that are getting visible. Everyone is welcoming different technology especially in manufacturing sector. Due to current pandemic, technology leaders have been put into battle which they were not expecting and not prepared. Even though digital transformation was on its way of taking strong roots, pandemic has fast tracked the growth and application of these technologies in our manufacturing industries.
Today, we are seeing the trend of digitalization across every domain and industry and it is only going to increase. Use of these technologies will help us with better understanding to rethink manufacturing from the customer's perspective and provide outstanding services to exceed expectations and differentiate your business. Organizations can now manufacture tailor made products for their customers through engineer to order processes. We are living in a world of automation where everyone can work from home and still being able to complete all the tasks at hand. This has become trending across all industries not just in manufacturing. We now can optimize production planning & control and integrate supply chains so we can meet high demands immediately. Last but not the least, Organisation can create new businesses and focus on other aspects of our work due to reduced turnaround time and efficient mechanisms.
The Economic Times presents Digitization for Discrete Manufacturing: New roads to better efficiency & productivity roundtable discussion on 21th December 2020 from 5 PM to 6 PM. We will be discussing about the current trends like data analytics, internet of things, omni channel commerce and customer experience.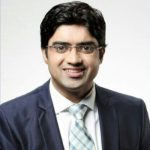 Sumiit Lakhutia
Anchor & Senior Producer
ET NOW
Moderator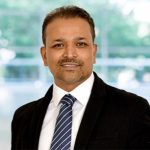 Anil Rao
CEO
NTT DATA Business Solutions India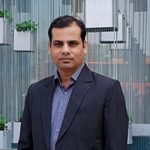 Priyabrata Sarangi
CIO
DCM Sriram Industries Ltd.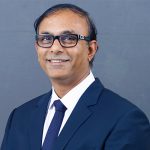 Ravi Raghavan
CEO
Bharat Fritz Werner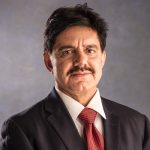 Vineet Sahni
Group CEO
Lumax DK Jain Group
Agenda
05:00 – 05:05

Opening remarks by ET Edge

05:05 – 06:00

Digitization for Discrete Manufacturing: New roads to better efficiency & productivity

Getting ready for a remote/connected workplace
Balancing productivity, collaboration and security
Future of work from home dynamics and its impacts
Future of customer experience in plants
Real-time data analytics, insights and business effects
Reimagining business with new technologies such as AR, VR & IoT
Cloud and switching from legacy architectures