Accelerating Business value through data and analytics
unwiredcp
Overview
"Move fast and break things. Unless you are breaking stuff, you are not moving fast enough." – Mark Zuckerberg. The state of India is very relevant to this very popular quote by one of the youngest and greatest leaders of our times. In the past 7 to 8 years, the Government's agenda has been to accelerate growth and position India as a pioneer in every possible domain. The vision of $5 trillion economy is distant, but achievable and industry 4.0 is poised to achieve this goal, and in this journey, Public Sector Enterprises or PSUs will play a major role.
Since the independence, PSUs have played a crucial role in the overall development of our country by providing a balanced regional development and in equitable redistribution of wealth and income. To achieve the target of making India a US$ 5 trillion economy, the government would like the PSUs to play a bigger role by increasing their contribution to our GDP from the current level of contribution. And this can only be possible by adoption of intelligent digital transformation i.e data analytics, transparency, thereby efficiency improving operations and reducing costs. All these to ensure that the pillars of our economy, the Public Sector Units, are future ready to tackle any unforeseen events, such as the coronavirus pandemic.
Introducing The Data Sessions – Accelerating Business value through data and analytics
Forbes' David Kirkpatrick famously claimed, "Now every company is a software company." The same thing has become true of data: Every company is now a data company, too. That's because insights from analytics have become an essential driver of innovation, optimization, and competitive edge.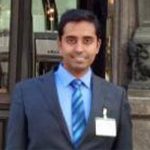 Moin Afaque
Deputy Director General of Foreign Trade
Department of Commerce
Ministry of Commerce & Industry
Government of India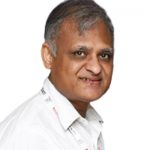 Rajiv Chandra
Executive Director (IS)
Hindustan Petroleum Corporation Limited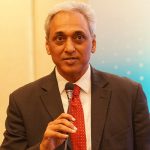 S. Ramann
MD & CEO
National E-Governance Services Ltd
Shanmugasundaram .S
Chief General Manager (Maintenance / P&U)
Chennai Petroleum
Vartika Shukla
Director (Technical)
Engineers India Limited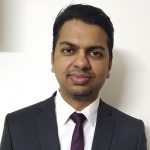 Rajiv Maskara
Qlik India
Moderator
Agenda
16:15 - 16:30

Registration

16:30 - 16:35

Opening Remarks by ET Edge/Moderator

16:35 - 17:20

Panel Discussion: Accelerating Business value through data and analytics in PSUs

It is widely acknowledged that data is a strategic asset, containing tremendous potential value. Data is everywhere, always growing, always updating itself. How can your business keep up with it, and get the most value out of it? The point of analytics is to unlock that value by delivering the insights that drive transformation – and ultimately competitive edge.

This session, which will include five panellists and a moderator, will look at using data and analytics for the PSUs and why it is important to know more about it, given the fact that most of the PSUs are effectively using digital in their operations. What is the X Factor that the decision makers need to know which promises to strengthen their growth story? The focus will be to understand How this X Factor can provide that little extra edge to improve central and state operations, save budget, predict the unforeseen challenges and prepare the action points before hand.
Discussion points will include:

Closing the gap between relevant data and actionable data
Getting actionable insights from actionable data anytime, anywhere
Using AI and machine learning for actionable insights
Improving operations and reducing costs
Gain situational awareness & preparedness
Make better government decisions with analytics
Optimize every aspect of business for efficiency and productivity by reimagining processes
Get insight into internal and external factors to make faster, smarter decisions around risk

17.20 - 17.30

Closing Note

17:30

Close of the Webinar