The Data Sessions Accelerating Business value through data and analytics
unwiredcp
Overview
As businesses realise that questions around digital transformation are changing from "if" to "how fast can we can pivot?", top executives have to plan out a new data-led strategy for operations as it can radically change product delivery, customer experience, bring down time to market, increase productivity and help expand to new markets.
Data at the centre
Data, undeniably, is everywhere – and day after day, as the digital world transforms more human actions into data-generating experiences, its volume continues to grow. In fact, by 2025, data-driven interactions will reach 4,785 per person per day, as the global "datasphere" grows to 163 zettabytes.
All that data represents a massive opportunity for financial services organizations. Intelligence. Optimization. Innovation. Revenue. Expansion. Risk Management. And competitive edge. So where do data-driven insights have the most impact? And what types of benefits can you expect to see?
Introducing The Data Sessions – Accelerating Business value through data and analytics
Forbes' David Kirkpatrick famously claimed, "Now every company is a software company." The same thing has become true of data: Every company is now a data company, too. That's because insights from analytics have become an essential driver of innovation, optimization, and competitive edge.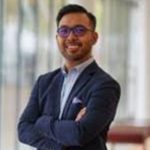 Armstrong Mejilla
Presales Manager
APAC, Qlik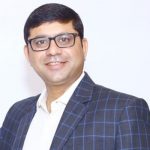 Manoj Kumar
Lead Digital transformation and cluster head (Senior Vice President)- Oncology
Transplant and Plasma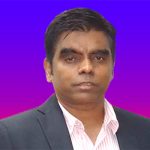 Thiagaraja Manikandan
President & Global CTO
Olam International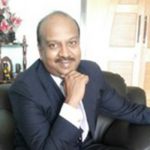 Thompson P Gnanan
Chief Digital Business Officer
Conneqt Business Solutions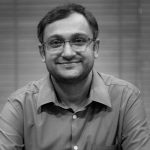 Vijay Aggarwal
CTO
BharatPe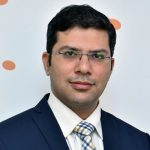 Ankush Gadi
Director, Data Management & Analytics Growth, Innovation and Excellence Hub
CRISIL Limited
Moderator
Agenda
16:15 - 16:30

Registration

16:30 - 16:35

Opening Remarks by ET Edge/Moderator

16:35 - 17:20

Panel Discussion: Accelerating Business value through data and analytics

Everyone can agree that data is a strategic asset, containing tremendous potential value. Data is everywhere, always growing, always changing and nearly all companies can use it to their advantage. How can your business keep up with it, and get the most value out of it? The point of analytics is to unlock that value by delivering the insights that drive transformation – and ultimately competitive edge.

This session, which will include five panellists and a moderator, will look at using data and analytics across sectors and why it is relevant. It will also focus on the impact of data & analytics in the areas of Customer intelligence, reimagining processes, identifying new business opportunities and balancing risk & rewards. Discussion points will include:

Closing the gap between relevant data and actionable data
Getting actionable insights from actionable data anytime, anywhere
Using AI and machine learning for actionable insights
Using data to improve customer experiences and drive increased lifetime value through customer intelligence
Optimize every aspect of business for efficiency and productivity by reimagining processes
Identifying New Business Opportunities - Develop new products, services, and revenue streams with insights gleaned from data – or monetize the data itself
Get insight into internal and external factors to make faster, smarter decisions around risk

17.20 - 17.30

Closing remarks by Moderator