Rebooting SMEs for Sustainable Growth
unwiredcp
Overview
For ages, we've been witnessing epidemics and crises but the rapid global phenomenon of COVID-19 and its fallout has left business sales and revenues plunge, or in some cases, zeroed with no industry being spared. However, SMBs and SMEs in India are looking to bounce back after facing stiff challenges due to the ongoing pandemic. Over 73% of SMBs in India are confident that they will survive and bounce back post COVID-19. This confidence is reflected in the fact that SME's believe that this period presents a good opportunity to reformulate the business strategy and positively contribute to achieving India's goal of becoming a $5 trillion economy by 2025. Thus, we at ET Edge take this opportunity to bring to you Tata Tele Business Services presents The Economic Times Do Big Virtual Conclave 2020 with the theme: Rebooting SMEs – Entering the New Normal / Rebooting SMEs for Sustainable Growth on 10th December, 2020. The aim is to support SME's adapt to new agile work environments, providing them the right solutions, technology, and tools for them to unlock innovation for customers and drive growth for themselves.
Target Audience
SMEs with min. of 10 employees
Annual turnover of INR 25Lacs to 150Cr.
Takeaways for SME's
Stay Ahead of Competition and Build Sustainable Growth
Increase productivity and efficiency
Technology adoption essentials
Digital Empowerment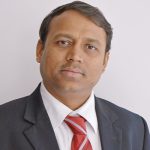 Dr. Arun Singh
Global Chief Economist
Dun & Bradstreet India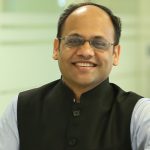 Anurag Agrawal
Partner
The Aavishkaar Group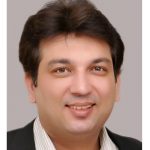 Faiz Askari
Editor & CEO
SMEStreet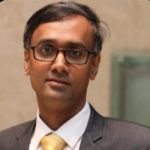 Kapil Dev Iyer
Vice President, Demand Generation and Marketing
Tata Tele Business Services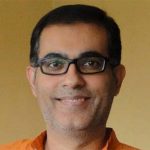 Manish Bhatia
President-Technology, Analytics & Capabilities
Lendingkart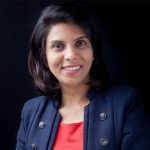 Minaxi Indra
President
Enterprise, upGrad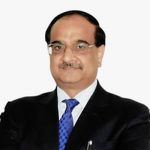 Mukesh Mohan Gupta
President
Chamber of Indian Micro Small and Medium Enterprise
Agenda
10:30 – 10:40

Registration and Login

10:40 – 10:45

Welcome Address by ET Edge

10:45 – 11:00

Keynote Address 1: Empowering Small Business Revival and Growth

Mukesh Mohan Gupta, President, Chamber of Indian Micro Small and Medium Enterprises

11:05 – 11:20

Keynote Address 2: Recovering and Next Normal: SME Perspective

Dr. Arun Singh, Global Chief Economist, Dun & Bradstreet India


11:20 – 11:25

Online Poll and Change of Session


11:25 – 11:40

Case Study: Technologies empowering SMEs

Kapil Dev Iyer, Vice President, Demand Generation and Marketing, Tata Tele Business Services


11:40 - 11:45

Change of Session


11:45 - 12:20

Panel Discussion: Wave of the Future - Next Gen Business solutions for SMEs

Anurag Agrawal, Partner, The Aavishkaar Group
Anurag Avula, Chief Executive Officer, Shopmatic Group
Manish Bhatia, President of Technology, Analytics and Capabilities, Lendingkart
Minaxi Indra, President - Enterprise, upGrad
Kapil Dev Iyer, Vice President, Demand Generation and Marketing, Tata Tele Business Services
Saurav Gupta, Bella Casa Fashion & Retail Limited

Moderated by: Faiz Askari, Editor & CEO, SMEStreet




12:20 - 12:30

Q&A



12:30 - 12:35

Closing Remarks