Embracing the Industry with Scalable and Innovative Solutions
unwiredcp
Overview
The consumer-packaged goods industry is changing rapidly and has evolved to meet consumer demands; thanks to digital technology that has allowed brands to carve out markets by selling directly to customers, from online ordering and delivery to personalized meal kits and more. The industry is in the midst of ground-breaking changes across the value chain – from manufacturing and packaging to service delivery and customer engagement. This evolution is being driven by customer obsession, relentless technology disruptions and business model innovations.
CPG companies have launched innovative products to meet an ever-growing array of human needs and desires. They have expanded rapidly into the burgeoning consumer markets of the developing world. Companies are focussing themselves to investing in digital technologies with built-in analytic capabilities that help them better understand their consumers and the operational problems they are trying to solve. Taking this forward and making this breakneck growth possible and profitable, they have aggressively built global scale along every part of the value chain. These strategies, along with increased margins and weighting of portfolios toward fast-growing categories, have delivered stellar shareholder returns.
The strategies that can drive the way forward for the consumer goods industry in 2020 are:
Developing data analytics and intelligent decision-making capabilities.
Leveraging consumer insights to guide investment decisions.
Retraining existing employees while hiring new talent.
Some of the perceived benefits of these strategies and digital solutions are:
Pre-packaged and proven consumer products industry solution deliverables
Use of proven and constantly updated Durable Goods industry Best Business
Risk mitigation and budget control
Integrity of the business processes and information Traceability of the final product from raw material to finished goods
Scalable platform with SAP Suite on Hana and robust operational reporting analytics
Introducing the Round Table: Consumer Packed Good's in the Digital Age
As very well said; aligning consumer needs with business goals and being highly attentive to customers will ensure sustainable success for CPG players. Technology disruptions and customer obsession are revolutionizing the entire value chain for the Consumer Packed Goods (CPG) industry, but both demand the clear understanding of the challenges and risks in the industry.
With the theme "Embracing the Industry with Scalable and Innovative Solutions" the virtual round table will initiate thought provoking discussions on connecting consumers with the products innovations experiences and expectations – with our solutions for the CPG industry to meet global requirements. Through the webinar we intend to understand the key challenges with the industry and finding innovative solutions.
The different industry leaders will focus on challenges like demand management, pricing, food safety, quality management, process manufacturing, yield management, commodity procurement and costing, logistics execution, profitability analysis and more. The market is rapidly responding to the discussed challenges with innovative, scalable solution for the CPG industry which are designed to support and streamline your business-critical processes. Some of the largely discussed key and relevant process in the CPG industries are like Commodity Procurement, Responsive Manufacturing, Product Safety and Stewardship, Real time availability to promise functionality, Integrated warehouse and distribution management –Sales reporting analytics – Profitability and Margin Analysis.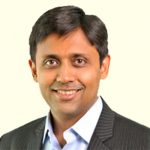 Abheek Singhi
Senior Partner and Managing Director
The Boston Consulting Group
Moderator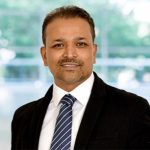 Anil Rao
CEO
NTT DATA Business Solutions India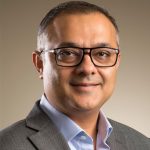 Mohit Anand
Managing Director
Kellogg, India & South Asia at Kellogg Company
Dr. R S Sodhi
Managing Director
GCMMF (Amul)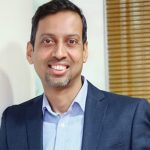 Rajesh Ramakrishnan
Managing Director
Perfetti Van Melle India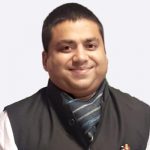 Sudeep Goenka
Director
Goldee Group
Agenda
15:45 - 16:00

Registration

16:00 - 16:05

Opening Remarks by ET Edge/Moderator

16:05 - 16:55

Discussion points will include:

Technology disruptions and customer obsession; revolutionizing the entire value chain for the Consumer Packed Goods (CPG) industry
Key challenges and risk areas
Forces that will shape the Industry future
Rise of digital consumer and shift to value
Changing consumer behaviour and shifting landscape
Digital innovations and solutions

Confirmed Speakers
Moderator: Abheek Singhi, Senior Partner and Managing Director, The Boston Consulting Group
Anil Rao, CEO, NTT DATA Business Solutions India
Rajesh Ramakrishnan, Managing Director, Perfetti Van Melle India
Mohit Anand, Managing Director, Kellogg, India & South Asia at Kellogg Company
Dr. R S Sodhi, Managing Director, GCMMF (Amul)
Sudeep Goenka, Director, Goldee Group

16:50 - 16:55

Question & Answer Session

16:55 – 17.00

Closing remarks by ET Edge