Data Management: The Tenet of Financial Industry post Covid
unwiredcp
The enterprise IT landscape is going through a digital transformation as it shifts from handcrafted, single purpose data center designs to new technologies that deliver agility, scalability, and greater efficiency. The hybrid cloud relies on the availability and resiliency of data. Enterprises require a complete data protection solution that is reliable, flexible, and easy to use. Although virtualizing an environment provides an increased level of data availability, meeting aggressive recovery point objectives (RPOs) and recovery time objectives (RTOs) becomes increasingly difficult.
Legacy and traditional approaches to backup and recovery just don't meet the needs of the modern enterprise—they're broken. The value of your data continues to increase, making protection of your data more important than ever. You need a modern data protection solution that allows your company to innovate and grow while keeping the business running uninterrupted, proactively enabling rapid change, and applying effective governance in the face of regulatory shifts. Additionally, you want a solution that reduces administrative complexity while being delivered at the same or lower cost as your current solution.
Industry data that supports this view can be found in a survey conducted by the Enterprise Strategy Group in February 2020 (ESG 2020 Technology Spending Intentions), which showed that 64% of respondents said IT was more complex than two years ago. It also revealed that "improving data backup and recovery" was the #1 priority for data center modernization plans.
Ultimately, you need a data protection strategy that helps you address these challenges and increase your ability to respond across the following areas:
• Recovery readiness: What is your response when the business asks how ready you are to recover in the face of a disaster?
• Data governance: How do you adhere to complex data privacy and protection laws?
• Constant change: How fast can you respond to change in the business?
• Management complexity: How do you properly manage remote, physical, cloud, and virtual environments?
• Optimizing costs: How can you successfully optimize your current and future infrastructure utilization?
Additionally, as your company grows and your needs expand, you can simplify disaster recovery, development and testing, and workload migration through automation. You can also extract data insights for better data governance and business outcomes.
Join ET Unwired session Data Protection: The Tenet of Financial Industry post Covid Era powered by Commvault & NetApp to understand how a data management platform for Financial Industry can provide flexibility to store, manage and secure data across diverse cloud and on-premises environments.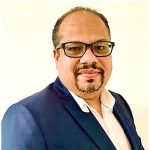 Anubhav Rajput
CIO
Cholamandalam MS General Insurance

Byju Joseph
CTO
Future Generali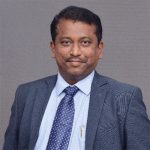 Deepesh Gosavi
Head IT
Canara Robeco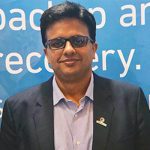 Pradeep Seshadri
Director, Sales Engineering, India and SAARC
Commvault

Tausif Siddiqui
Solutions Engineering Manager
NetApp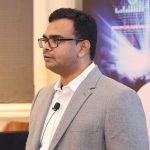 Tejasvi Addagada
Author
Data Management and Governance services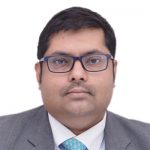 Subramanian T Sankara
Partner, Light house – Analytics, AI & Big Data
KPMG