Ensure Business Continuity with AWS
unwiredcp
With businesses looking to build long-term resiliency against future shocks such as the economic downturn due to the Covid-19 pandemic, leaders are looking at imbibing emerging technologies and undergoing digital transformation in order to build nimble, agile and scalable operations.
One of the most fundamental of these new technologies is cloud computing. In short, cloud computing is the on-demand availability of computer system resources, especially data storage and computing power, without direct active management by the user.
In the past, people would run applications or programs from software downloaded on a physical computer or server in their building. With cloud computing, there's no need to bother with inconvenient downloads, instead one can use all the same services online from anywhere and see updates in real time.
In fact, we use many cloud-based services even without probably realising it. Simple tasks such as checking your Facebook timeline, browsing the Netflix catalogue, checking your bank balance on your phone, etc, are all examples of cloud functionality.
According to several reports from market research agencies and consultancy firms, cloud computing represents an opportunity for businesses break away from being locked into the perceived high-cost, slow-to-respond captive IT organization.
KPMG in a report claims that with typical IT organizations spending over 30% of their budget on infrastructure (primarily data centers and data networks), shifting some or all of this work to the cloud can save organizations anywhere from 10-20% of their annual IT budget, savings that can either be returned to the firm or reinvested in growth and innovation.
A recent whitepaper by IDC, shows the customers that migrate to specific cloud services can experience 51% reduced costs of operations, 62% increased IT staff productivity, and 94% reductions in downtime.
Some of the other benefits of cloud computing includes — faster deployment, enhanced security, remote and always-on monitoring, and reduced footprint.
Introducing the ET Transform with Cloud webinar – Ensure Business Continuity with AWS
As businesses realise that questions around cloud computing are changing from "if" anymore; to "how fast can we move?" and "what are we moving first?", the Economic Times Transform with Cloud webinar, powered by Cloud.in, is an effort to understand, identify the challenges of moving to the cloud and showcase a roadmap of how companies can start its migration journey. The speakers will not only take a deep dive into exploring IT infrastructure needs but also lay down a guide to take advantage of the upgraded infrastructure.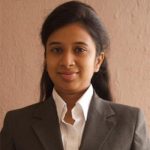 Apurva Parad
Lead Cloud Architect
Cloud.in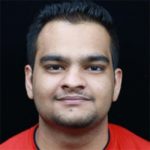 Ganesh Sawhney
Partner Solutions Architect
AWS
---
Agenda
| | |
| --- | --- |
| 11:30 – 11:35 | Registration, welcome & introduction, ET Edge |
| 11:35 – 12:00 | Speaker 1 – Apurva Parad, Cloud.in |
| 12:00 – 12:20 | Speaker 2 – Ganesh Sawhney, AWS |
| 12:20 – 12:30 | Q&A followed by Closing remarks |