The Economic Times CXO Sustainable Infrastructure Round Table
unwiredcp
As we look to move past the grave phase of COVID-19, the global economy is contending with understanding the atrociousness of the economic impact it leaves. A Cambridge study predicts that the global economy could face a loss of some US$26.8 trillion, or 5.3%, of global GDP in the coming five years and The World Economic forum points to prolonged economic recession, bankruptcies and sector consolidation, collapse of hardest hit sectors, high rates of unemployment, and restriction of movement of people and goods as the top five expected consequences of the crisis.
2020 has been a year of trying and testing the best business models. The COVID -19 crisis has highlighted the need to strengthen our resilience to future threats to humanity and climate change. The government of India has been engaging industries to create packages that will enable a green recovery. India is making great strides towards affordable, secure and reliable sustainable infrastructure.
This round table will help us understand on what CXO's think of best models and set a roadmap in unity with technology to bring out the best in the sustainable infrastructure space.
This Round Table is a Deep Dive session on below talk points
1. The Green Infrastructure Opportunity
2. Attracting Capital Markets & The Right Investments
3. Creating Opportune Moment Through Technology
4. Why Building Sustainable Infrastructure Is Good for Business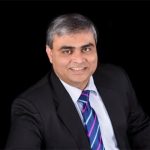 Chitranjan Kaushik
Chief Operating Officer
Ecofirst Services Limited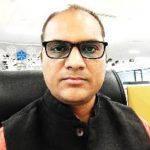 Jigar Deliwala
Head Sustainability & HES
EX – Adani Portz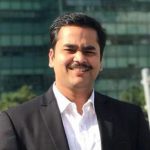 Jyotirmoy Ray
Head for New Initiatives
WIN Automation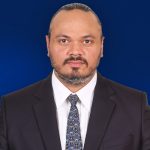 Manpreet Singh
Partner
KPMG India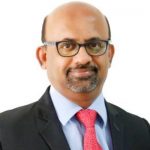 Dr Rajashekhar Malur
Vice President & Head – Power Business
Tata Consulting Engineers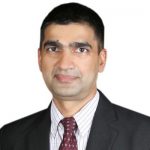 Sanjay Mishra
CIO
L&T Construction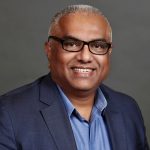 Sunil M K
Country Manager – AEC
Autodesk India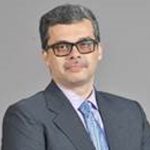 S Nandan
VP & Head Engineering – SBG Urban Infra
TΛTΛ Projects Limited
Tapan Mazumder
Engineering Director (ED), Vice President
GS Engineering & Construction
Agenda
16.45 – 16.00

Registration for the Sustainable Infrastructure Round Table

17.00 – 17.05 

Opening Remarks by ET Edge

17.05 – 17.55

India's Roadmap for An Efficient and Sustainable Infrastructure Ecosystem 

 2020 has been a year of trying and testing the best business models. The COVID -19 crisis has highlighted the need to strengthen our resilience to future threats to humanity and climate change. The government of India has been engaging industries to create packages that will enable a green recovery
This round table will help us understand on what CXO's think of best models and set a roadmap in unity with technology to bring out the best in the sustainable infrastructure space.

The green infrastructure opportunity 
Investing in the emerging markets
Attracting capital markets for these opportunities
The Resilient & Sustainable infrastructure opportunity
Detailed discussion on the sustainable infrastructure and investment opportunities
Creating the opportune moment for the organization through technology powered business models.
The role technology is playing/can play in building sustainable infrastructure
Why building sustainable infrastructure is good for business and not just a good thing

MK Sunil, Sales Head, Autodesk
Chitranjan Kaushik, Chief Operating Officer, Ecofirst Services Limited
Dr Rajashekhar Malur, Vice President & Head – Power Business, Tata Consulting Engineers
Jyotirmay Ray, Head Initiatives, WIN Automation
Somnath Nandan, VP & Head Civil Engineering & Design, Tata projects
Tapan Mazumder, Engineering Director & VP, GS Engineering & Construction
Sanjay Mishra, CIO, L&T Construction
Jigar Deliwala, Business Sustainability Officer, Ex - Adani Portz
Session Chair: Manpreet Singh, Partner, KPMG India

17.55 – 18.00

Closing Remarks