The Economic Times Convergence Summit Future-proof your data infrastructure
unwiredcp
With more customer data than ever to store, manage and analyze; enterprises are missing out on insights hidden deep within their datasets. This can result in innovations, customer experiences and new revenue opportunities continuously going untapped.
In today's challenging times, enterprises need to push the boundaries of IT and take advantage of data-driven technologies such as the Internet of things (IoT), automation, and analytics, to deliver better customer insights and open up new revenue streams.
With this context, ET EDGE brings together Hitachi Vantara and Cisco to discuss how enterprises can rapidly deliver deployable validated converged infrastructure (CI) solution. By future-proofing their IT platforms with innovative technologies, growth-oriented and large organizations offer better customer experiences and can drive new revenue streams, improving their overall profitability.
Join The Economic Times Converged Infrastructure Conference to get insights on how CI can be architected for any workload at cloud scale, with a data-driven foundation to create better customer outcomes and open up to a world of future possibilities.
Learn from your peers in the industry on how they are gearing up to respond to some of the biggest challenges facing their business, and how they are securing today's investment and tomorrow's data to attain better business outcomes.
Find out how Hitachi and Cisco are uniquely positioned to help enterprises of all sizes cost-effectively scale their business and expand to new markets – while protecting and growing the value of their initial investment in Cisco, VMware and SAP solutions.
Key takeaways:
Leverage data-driven foundation to deliver agility, performance and reliability
Deliver insight-driven customer experiences
Create better business experiences and new revenue opportunities
Who should attend?
CIOs/CTOs
Direct/Head/VP of Applications
Direct/Head/VP of Infrastructure /Data Center Operations
Direct/Head/VP of Virtualization
Enterprise Architects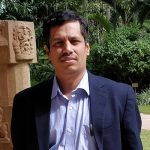 Raghu Krishnan
Technology Editor
Economic Times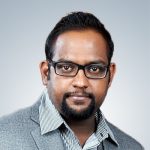 Sudharsan A
APAC Solution Lead
Business Critical Applications & Converged Solution
Hitachi Vantara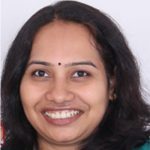 Sudharshini M H
Regional Manager SE Organisation India & SAARC
Cisco India