Rewiring human capital – reimagining roles in the manufacturing sector
unwiredcp
Overview
Rising unemployment, hunger, malnutrition, poverty and deaths – the Coronavirus pandemic has showed us a dystopian side of life on earth that we could have not imagined easily.
But businesses and business leaders have responded to the global health crisis by broadening the horizon of what was possible, and this has caused a paradigm shift in the way we work. The modern workplace is evolving faster than anyone ever imagined. In the last few months, organizations have responded to the crisis with unparalleled agility, adopting digital solutions to reboot their enterprises and reimagining the way they operate.
In fact, one of the trends to have taken speed during the lockdown as a result of social distancing, is the adoption of a hybrid work environment in the near future. One example is Tata Consultancy Services which is believed to adapt a future operating model that will have 25% of their workforce at their facilities and they are committed to driving high productivity with anytime, anywhere, collaborative working.
Manufacturing in focus
Manufacturing Industry in India has gone through various phases of development over the period of time. Since independence in 1947, the domestic manufacturing sector has traversed a long journey starting from building the industrial foundation in 1950's and early 1960's, to the license–permit Raj between 1965 to 1980. Then it underwent a phase of liberalization of 1990's and finally to the present phase of global competitiveness. The Indian Manufacturing sector currently contributes 16-17% to GDP and gives employment to around 12% (2014) of the country's workforce.
Various studies have estimated that every job created in manufacturing has a multiplier effect in creating 2–3 jobs in the services sector. In a country like India, where employment generation is one of the key policy issues, this makes this sector a critical one to achieve inclusive growth.  According to IBEF, the manufacturing sector of India has the potential to reach $1 trillion by 2025.
The manufacturing workforce has been absorbing new technology for more than two centuries. Today, the industry finds itself in the midst of the Fourth Industrial Revolution, which is poised to transform work at an unprecedented pace through exponential technologies such as artificial intelligence, advanced robotics and cognitive automation, advanced analytics, and the Internet of Things (IoT). And, contrary to some predictions, technology is likely to create more jobs than it destroys—as it has done historically.
Additionally, the Fourth Industrial Revolution is creating a mismatch between available workers and the skills necessary for open jobs. Another part of the challenge the industry faces is understanding how today's jobs and associated skills are morphing into new jobs and career pathways that continue to evolve along with advanced technology. How can the manufacturing industry prepare for this future workplace and ready its workforce to work beside robots and advanced technologies? What are the skills that will become "must-haves" in the future workplace? What are the pathways for training and education to enable these skills?
Introducing Rewiring human capital – reimagining roles in the manufacturing sector webinar
As businesses and business leaders continue to innovate to keep their operations profitable, the Future of Work webinar series is an effort to understand, hear and gather insights from these change agents of large companies on how they are making their organisations future ready.
Much like the Greek Ecclesia from c.621 BC, where young talented citizens were called on as a group to deal with tough challenges, this platform will serve as a knowledge-sharing, brainstorming and ideation to implementation platform for all 'digital-oriented' leaders.
The platform will look at key issues such as blurring boundaries of time and place, demand for lifelong learners, shrinking shelf life of information, growing impact of emerging technologies, building a secure yet simpler IT experience and building business resiliency with simplicity in mind with across the manufacturing sector in order to form a mozette of its own.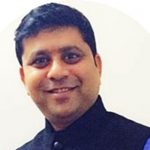 Manoj Kumar
Senior Vice President
Intas Pharmaceutical (Superspeciality SBU)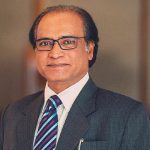 Nihar Ranjan Ghosh
President-Human Resource
Emami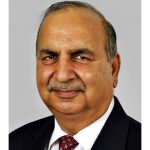 Rajesh Uppal
Member Executive Board-Information Technology, Human Resource, and Safety
Maruti Suzuki India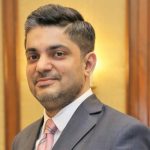 Siddharth Idnani
Head-Manufacturing and Conglomerates Vertical
Microsoft India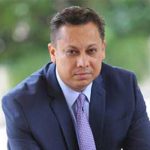 Somick K Goswami
Partner
PwC India Consulting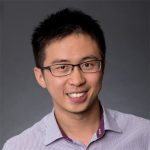 Terence Lim
Devices Specialist, Global Black Belt
Microsoft Asia
Agenda
14:45 - 15:00

Registration

15:00 - 15:05

Opening Remarks by ET Edge/Moderator

15:05 - 15:15

In Conversation: Evolution of workplaces in the new normal

15:20 - 15:50

Panel Discussion: Reimagining jobs in the manufacturing sector  

This session, which will ideally have three panellists along with a moderator, is going to be led by leaders who are going to apprise the audience of the possible challenges of attainting business resiliency and how to go about tackling them in a post-Covid world. The leaders are also going to shed light on how companies can look at moving to the growth track sustainably in a response to fight the economic despondency being led by the pandemic and also ensure that the organisation is protected against future shocks. Discussion points will include:

a) Getting ready for a remote/connected workplace
b) Balancing productivity, collaboration and security
c) Cloud and switching from legacy architectures
d) Reimagining business with new technologies such as AR, VR & IoT
e) Redesigning work process with Corporate Apps
f) Real-time data analytics, insights and business effects
g) Implementation of virtual anytime/anywhere contact centres
h) Future of work in plants
i) Future of work from home dynamics and its impacts

15:50 - 16:00

Lightning talks – Future of work

16:05

Closing remarks by ET Edge