The Future of Personalised Experiences in the Digital Era
unwiredcp
Brands win or lose by how well they wow customers. And in today's digital era, artificial intelligence is an effective tool to offer a flawless personalised customer experience.
According to an industry survey, more than half of C-suite executives (about 53%) think AI will give them a competitive advantage by improving customer experience and personalization.
And of course, for AI fruition one needs to handle the data deluge effectively. AI is the key to unlocking the value of data in totally new ways. Customer data is gathered and integrated from all customer interactions, usage journeys, channel and partner touchpoints. With the help of AI, real-time, relevant and contextual interactions take place for 100% of users, guaranteeing excellent customer experiences.
When it comes to the banking sector, the segment is heavily relying on artificial intelligence for offering hyper-personalised customer experience. Banks are reaching out to customers with real-time offers on products the customers wanted to buy in any location and these offers happen within moments of perceived interest. The relevance behind the offers ensured the customers kept using the bank's credit card at more places eventually resulting in 20% uptick in transactions by volume.
Moreover, due to increased relevance, actual follow-on purchases at partner merchants increased too resulting in a direct contribution to the partner relationship topline of another 30%.
Join us for an ET Unwired Session, The Future of Personalised Experiences in the Digital Era, and learn about power of personalization and how to enable it with by unlocking the power of AI. We bring to you an interesting session where you can listen to experts as well as your industry peers on how they have looked 'inside out', analyzed all their customer or business data and deployed artificial intelligence.
Key Takeaways:
Unified 360degree customer views
Hyper-personalisation using Cadenz & Azure.
Analytics-in-a-Box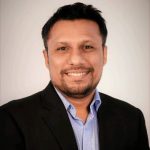 Afaq Choonawala
Director Sales – BFSI
Microsoft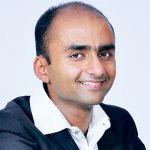 Rangarajan Vasudevan
Founder & CEO
TheDataTeam