Leading the Change – Breaking Barriers of Conventional Leadership
unwiredcp
Wise judgment and effective decision-making have always been essential skills for leaders across all professional settings. The business leaders of the 21st Century have undergone major upheavals. Whether it's the dotcom bubble, 2008-09 recession triggered by the collapse of Lehman Brothers, or the recent Coronavirus pandemic, the leaders confronted different forms of crisis at various points.
The crises, the leaders have now witnessed, is not of small magnitude, but had put an existential question mark to many organizations. In these battles of 'Survival' and 'Succumb', true leaders have withstood the storm and stood tall amid adversities. The decision taken by the leaders in this tough time will decide the fate of the organizations.
The decision making style of various leaders may change from business to business, however there are few traits which are very important in the current tough times like – creating an environment of phycological safety so that the teams can be innovative in their approach without hesitation.
In a nutshell, such events witnessed the survival of the fittest in the past however in the current world it's the survival of most ingenious. The survival of the future businesses will hugely depend on the how the leaders will make that their teams can be more resourceful and innovative.
Join an ET Unwired Session, Leading the Change – Breaking Barriers of Conventional Leadership, to learn leadership lessons from an Army Officer, Corporate Leader—Capt. Raghu Raman. His principles of organisational dynamics, strategy, transformations, and the mindset shift are needed to lead in a complex and ever-changing world. He has operated in distinctively different environments of leadership.
Capt. Raghu Raman would present anecdotes and mantras to stay afloat at the hour of Crisis. He would also touch upon some of the topical issues that would pave way for a rosy future.
Key Takeaways:
New Normal of Leadership & Decision Making
Art of decision making in uncertain times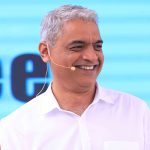 Capt. Raghu Raman
Founding CEO, NATGRID
Strategic Coach | Author | Storyteller
Distinguished Fellow, ORF | UN Peacekeeper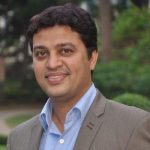 Huzefa Motiwala
Senior Director – Sales Engineering
Commvault India & SAARC