Network Visibility Architecture – No more a luxury but a necessity!
unwiredcp
Overview:
The expression 'network visibility' has been in the networking space for a long time yet has never been as significant as it is today. More mobile devices are now connecting to more data from more sources – regardless of whether virtualization, the cloud or IoT.
In such an environment, understanding what visibility absolutely means is just as important as possessing it and having the ability to control and optimize the network. Realizing how to quantify what 'great' looks like is basic in current, complex systems administration conditions while without it can hamper organizational speed, network problems take longer to resolve, and security threats increase. Ultimately, one-size does not fit all in terms of network visibility architectures. You need one that is packaged to your network's specific configuration and needs. At a point when done viably it can prevent and solve a lot of the daily problems faced by your network operations and security teams.
This Webinar will focus on the aspects that needs to be considered while setting up an end-to-end visibility architecture and how to realize return on investment at the earliest while improving security and decreasing network downtime.
Who Should Attend:
Chief Information Security Officer (CISO)
Chief Information Officer (CIO)
Head of Network
Head of IT Infrastructure
Head of Security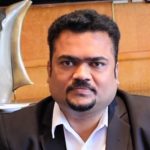 Badhrinarayanan Srinivasan
Director Applications Engineering
Keysight Technologies India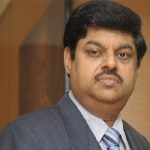 Jitendra Mishra
Group CIO
Alembic Pharmaceuticals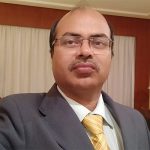 Mrinal K Pal
Chief – Cloud Infra, Network & Cyber Security
Tata Steel
Subhojit Roy
CIO
SBI Funds Management
Dr.Suresh A Shan
Head – Innovation & Future Technologies Business information Technology Solutions (BITS)
Mahindra & Mahindra Financial Services
Vinayak Godse
Vice President
Data Security Council of India