Digital Workplace in the ERA of Covid-19
unwiredcp
The Covid-19 coronavirus is becoming the accelerator for one of the greatest workplace transformations of our lifetime. How we work, communicate, and of course, where we work, will be changed forever!
This strong wave of disruption will teach a big lesson and will change our perspectives forever. From business models to people's strategy to the way we work, things are going to be radically different post this crisis.
It is a defining moment for leadership wherein they continue delivering the best possible outcomes for all stakeholders. It is a crucial time for the business and need of the hour is to adopt an agile & continuous learning mindset to ensure steps are taken to recalibrate to the circumstances at hand. Decision-making in this rapidly shifting and uncertain environment requires organizations to resist the pressure to engage in short-term actions that seem essential in the chaos of the current environment but may compromise the longer-term sustainability of the business.
The webinar will explore how the workplace is transforming and the business imperatives in deploying and enabling a digital workspace that ensures engaged employees drive your business, featuring modern management, cyber security and setting up best of breed remote working environments: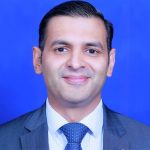 Sushant Rabra
Partner, Management Consulting
KPMG
Moderator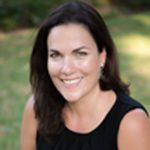 Dragana Beara
Global Messaging Director
Dell Technologies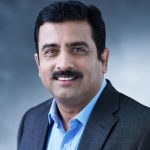 Prasad Dhumal
Vice President-Information Technology
DHL Express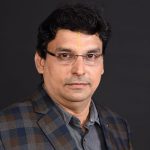 Raj Mohan Srinivasan
Chief Information Officer
Sony Pictures Networks India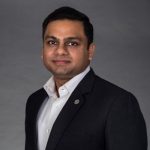 Rajat Jain
Director, Client Solutions, Government and North & East Corporate Businesses
Dell Technologies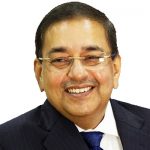 Sourav Sinha
Chief Information Officer
IndiGo Airlines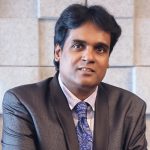 Dr Suresh A Shan
Hons. Chairman Computer society of India – CSI Mumbai & Head-Innovation & Technology
Mahindra & Mahindra Financial Services
Agenda
14:30 - 14:35

Welcome & Introduction

14:35 - 15:15

Panel Discussion: How Covid -19 has put the Importance of Digital Workplace as the core of your Workforce strategy?

Due to the progression in the crisis and the ever-changing world of business continuity, featuring unified endpoint management and modern endpoint protection it's important for companies and their employees to have technology that makes them more efficient while delivering quicker and better results. The pandemic has created the situation where the Digital Workplace has become a necessity, as large parts of the workforce that can work in social isolation in their homes are effectively being fast-tracked to being digital nomads.
The focus of this webinar will be on responding smartly to the current situation, including how the coronavirus pandemic has re-shaped the way businesses have to act and react, along with the productivity and employee engagement benefits that can be realized through a best practice approach. Through this session, we will explore how the workplace is transforming and the business imperatives in deploying and enabling a digital workspace that ensures engaged employees drive your business, featuring modern management, cyber security and setting up best of breed remote working environments:

How many companies had employees work from home, before and after the pandemic?
How businesses will emerge and adapt to thrive after the current crisis.
How to drive productivity from Day 1, whether your company is adapting to a new remote-working norm, responding to an unexpected situation, or aiming to accelerate employee onboarding.
How to resolve IT complexities that arise with rapidly changing business needs, including endpoint management, data governance and cyber security
What challenges companies faced moving employees to home offices and how to create a good experience.
How creating a unified workspace makes it easier to deploy, secure, manage and support your devices from the cloud.

Join the industry leaders as they discuss how to make your digital workplace a cornerstone of your business strategy in the times of crisis.

15:15 - 15:20

Interactive Q&A with Audience

15:20 - 15:30

Customer Story: Digital Transformation Journey

15:30 - 15:40

Dell Tech Story: The One Complete Digital Workspace is Here!

15:40 - 15:45

Closing Remarks