Get Started with Hyperautomation: Pivot with AI-Driven RPA Tools
unwiredcp
Are repetitive, low-value tasks such as validating, copying, and pasting across multiple systems consuming your employees' time?
You can free your employees to focus on higher-value work by automating repetitive, routine tasks with robotic process automation (RPA).
With recognized benefits like accelerated time to value, reduced human error, and increase throughput, RPA is projected to become a USD 10.6 billion market opportunity by 2027, as per Grand View Research.
"We showed that a process that took about 10–11 minutes could be reduced to 10–11 seconds," says Luis Benitez, VP of digital workplace, Banco Popular.
While it's important to get started by automating routine tasks, COVID has kicked in a sense of urgency to digitize and automate virtually any type of work at scale to drive hyperautomation for the business.
Figuring out how to scale beyond pilots or small projects, however, can be daunting. Going from simple, back-office task automation to scaled automation to handle customer-facing processes is a key challenge.
Intelligent workflows are end-to-end experiences that cut across boundaries, harnessing data from the entire organisation to provide seamless, real-time, context-rich experiences to customers.
The application of AI and RPA combined with intelligent workflows can help you automate more business and IT processes at scale with the ease and speed of traditional RPA.
Join us for this webinar to understand how a full-featured, cloud-based RPA solution powered by intelligent workflows, can help you get started on your journey towards hyperautomation.
Key takeaways from the event:
Get simple licensing, low-code development and deployment options
Learn how to quickly stand up successful AI-infused automation solutions
Understand how you can automate more business and IT processes at scale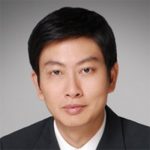 Ann Thye Kuah
Digital Business Automation
IBM AP

George Varghese
VP Quality and GIU Automation
IBM Global Business Services, AP
Malcolm Ong
RPA Automation Lead
IBM AP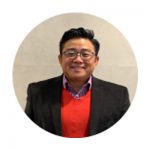 Michael Lim
Integration Executive
IBM Automation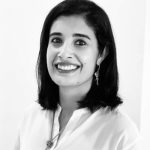 Namrata Kapur
Hybrid Cloud Integration Marketing
IBM AP
---
Agenda
Session

Speaker

Customer Showcase
The ENN Group
Ann Thye Kuah, Digital Business Automation, IBM AP
Panel Discussion
Hyperautomation and its potential
impact on business across AP
Namrata Kapur, Hybrid Cloud Integration Marketing, IBM AP
Malcolm Ong, RPA Automation Lead, IBM AP
George Varghese, VP Quality and GIU Automation, IBM Global Business Services, AP
Spotlight
Augmenting Workloads with
AI and RPA
Michael Lim, Integration Executive, WDG Automation, IBM Cloud
Demo
WDG and Watson Assistant
AI Chatbot
Zachary Silverstein, WDG Automation Program Lead & IBM Master Inventor
Ask the Expert
Live Q&A with IBM Experts