AMPLIFY PHARMA: Talking Atma Nirbhar
unwiredcp
Response, Recover and Thrive have been around for a while. Not only as individuals we are strengthening ourselves for a new normal comeback, but the trend is across nations and industries. Pharmaceuticals is among one of those sectors in the throes of big change. With the start of Covid 19 to the day today, the world has been rolling through the stages of response, recovery, thriving and mitigating. Now The question comes HOW DO WE AMPLIFY PHARMA TO MAKE IT STRONGER and ATMA NIRBHAR?
The pharma sector is key to India's economic progress and despite pressure due to COVID-19, terrorist problem and threat of war from China, India has proven its strength. As per World Bank projections, India will be performing at 3.2 per cent, so it becomes imperative to ensure its self-reliance in APIs, KSMs and intermediates as the need of the hour.
We all understand the kind of pressure pharma industry is facing across the country with demands to deliver innovative lifesaving drugs, vaccines, treatments and more. What stands them out and make them fit for this challenge? As very well said by the Hon. Minister of Commerce and Industry, Piyush Goyal that the country is recognized as the 'Pharmacy of the world', as over 120 countries got some essential medicines, during the last two months of the pandemic. He assures captains of the pharmaceutical industry that the government will fully support the industry in its expansion, diversification and strengthening.
Atma Nirbhar BioPharma Industry
Thirty years ago, the pharmaceutical industry in India used to be non-existent. Now, India has evolved to be a world leader in terms of production of high quality, low cost generic drugs, having an annual growth rate of 14%; which takes India to the path of being Atma Nirbhar!
Talking about Active Pharmaceutical Ingredients (APIs), schemes on promotion of bulk drug parks for financing common infrastructure facilities and production linked incentive schemes for promotion of domestic manufacturing of critical KSMs and drug intermediates in the country have been given a go ahead and anti-dumping investigation process has been expedited. The scheme, open for four months from June 2, will allow investors to propose establishment of greenfield facilities for any of the 53 key drug intermediates and bulk drugs that are hardly manufactured in India today.
"One thing is certain: The current strategy is expected to reduce India's dependence on other nations and be self-reliant on the production of live saving and critical medicines throughout its production chain."
About the Virtual Webinar:
Customer expectations and Safety has become the buzzword today for every stakeholder in the BioPharma Industry. All are making their business processes and functions automated and innovative to fuel the financial growth. We see an increasing number of pharmaceutical firms and indeed, medical device companies – are partnering and integrating with technology businesses.
India stands a bright chance of substantial growth and become self-reliant in years to come due to efficacy, quality and affordability. Some of the factors which will contribute are Jan Aushadhi scheme, Ayushman Bharat scheme, increase in the disposable income of individuals, self-medication, awareness of basic medicines among the individuals, free distribution of medicines by the government through their wellness centres are few of the factors which will propel growth in this premium industry.
Now the worry is how do the Indian pharma industries see success with the regulatory barriers to enter other markets?
Many studies and business textbooks cite the pharmaceuticals and drug sector as examples when describing barriers to entry. Most countries have some barriers to the entry of the legal drug sector due to the research and manufacturing startup costs, but the U.S. Food and Drug Administration (FDA) and significant health care regulations make the U.S. a special case.
Talking about Europe, its policies strive to secure a high level of public health and innovation and, at the same time, provide support for a competitive industry that ensures that Europe continues to benefit from new medicines
With the theme "AMPLIFY PHARMA: Talking Atma Nirbhar" the virtual webinar will initiate thought provoking discussions and advocate for policies and practices for business growth in biopharma sector. Through the webinar we intend to understand how the Indian Biopharma can work out the regulatory barriers in USA and EU Market to make the business happen. It is powered by Cytiva and Brought to You by The Economic Times – EDGE.
Discussion Points
1. Bio Pharma operations: The path to recovery and the next normal
2. Increasing interactions between government and bio pharma industry players
3. How can industry stimulate growth drivers to expand the market faster? What are the risks to growth and regulatory barriers and how should these be managed?
4. What is there in Atma Nirbhar campaign to make the BioPharma sector more self-reliant?
5. Towards the path of business Growth – Schemes, policies,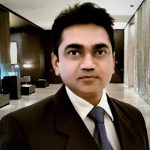 Chandrakant Kathote
operations of Biotech
Lupin Limited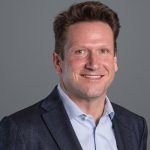 Francis Van Parys
Vice President Commercial, Asia-Pacific
Cytiva
Dr. Himanshu Gadgil
CEO
Enzene
Dr.Jaby Jacob
Senior President – Research & Development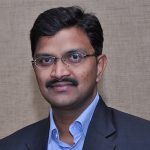 Raghavendra Goud
GM
Cytiva, South Asia
Sandeep Majumdar
Vice President Operations
INTAS Pharmaceuticals
Dr. Sanjay Singh
CEO
Gennova Biopharmaceuticals Ltd.
Shyam Pattabiraman
Vice President
Jubilant Bhartia Group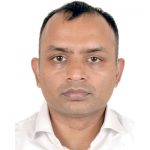 Vikash Agarwalla
MD & Partner
Boston Consulting Group