Road Map for Business Continuity in Pharma
unwiredcp
The Indian pharma sector is the third largest in the world. It manufactures almost 60 per cent of the vaccines used globally, including important ones, such as those against diphtheria, tetanus, and pertussis required by the World Health Organisation (WHO). Furthermore, the country meets 90 per cent of the global demand for the vaccine against measles.
Currently, generic drugs are playing a crucial role in the fight against COVID–19. India has been meeting more than 20 per cent of the world and almost 50 per cent of the US's generic drug requirements. Unfortunately, Indian manufacturers rely heavily on China for key starting materials (KSMs), intermediate and APIs with China catering to nearly 70 per cent of Indian pharma companies' requirements.
The Indian pharma sector is an important component of the global healthcare infrastructure and is instrumental in saving millions of lives every year. However, the lockdown triggered by coronavirus disease (Covid-19) has caused disruptions in all sectors. Pharma sector has been jolted too but there is hope that things will ease, and growth will resume.
The Economic Times Next Normal in Pharma themed on ''Road Map for Business Continuity in Pharma'' is trying to gather the entire pharma industry value chain for indispensable discussion to connect and shape the future.
The programme will feature panels, one-to-one discussions, and keynotes, with disrupters, government, consultants and pharma professionals debating at the platform. The Economic Times Next Normal In Pharma will witness key stakeholder across organizations to reveal a holistic view of the challenges and enable cross-fertilization of knowledge.
This Webinar would highlight the core challenges and how the Indian healthcare system can overcome from the same by focusing on aspects below
• Initial Business Continuity Plans & how they have panned out
• Pharma experimenting and mastering alternative channels to doctors
• Managing Information: Ability to translate huge amount of digital information and decision making as a result
• Evolving into a Healthcare Digital Ecosystem from a traditional Pharma Company
• Challenges in digitalisation and solution
• Digital initiatives that are here to stay in pharma ecosystem – innovating for the new normal?
• Way Forward for India's pharmaceutical Connect to External stakeholders
Anandram Narasimhan
Managing Director
Merck (India Cluster)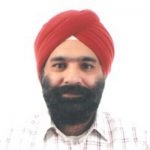 Gagan Singh
MD
AstraZeneca Pharma India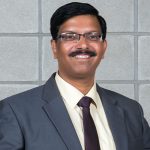 Ganesh Ramachandran
Global CIO
Alkem Laboratories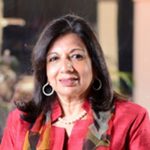 Kiran Majumdar Shaw
Executive, Chairperson
Biocon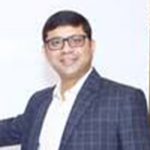 Manoj Kumar
Cluster Head, SVP
Intas Pharma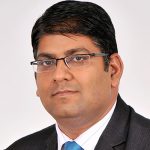 Manoj Saxena
Managing Director Bayer Zydus Pharma and Country Division Head
South Asia – Pharmaceuticals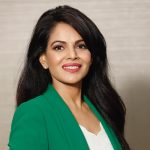 Namita Thapar
Executive Director
Emcure Pharmaceuticals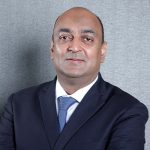 Rajaram Narayanan
Managing Director
Sanofi India Limited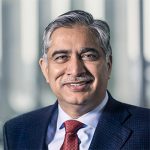 Rajiv Malik
President
Mylan
Sanjiv Navangul
MD & CEO
Bharat Serums and Vaccines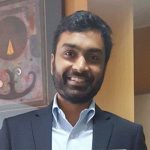 Sathya Prathipathi
Senior Partner
Mckinsey & Company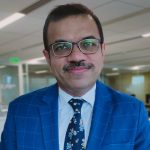 Saumil Mody
Country Head
India Oncology, Novartis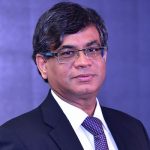 Sharad Tyagi
Managing Director
Boehringer Ingelheim India Pvt Ltd.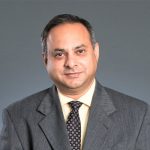 S. Sridhar
Managing Director
Pfizer Limited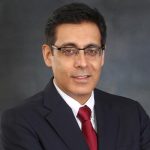 Umang Vohra
Managing Director & Global Chief Executive Officer
Cipla Limited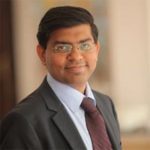 Dr Vikas Gupta
Sr Vice President
Cipla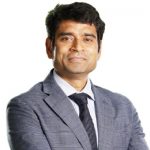 Vikrant Shrotriya
MD & CVP
Novo Nordisk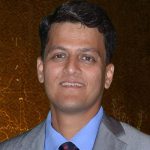 Vivek Khanvilkar
AVP
Sun Pharma
---
Agenda
15:45 – 16:00

Registration

16.00 – 16:05 

Opening Remarks by ET Edge

16:05 – 16.50

(PANEL 1)

Life Experiences & Guiding Light in COVID & Post COVID World

Umang Vohra, MD & Global CEO, CIPLA
Kiran Majumdar Shaw, Chairman, Biocon
Rajiv Malik, President, Mylan
Session Chair: Savitha Kuttan, CEO, Omnicuris

16:55 – 17:50

(PANEL 2)

Fireside Chat:  Lessons from COVID -19: Once in a lifetime event: Looking back
With marketing teams unable to visit and assess the market situation due to lockdown, companies are unable to take remedial measures to avoid short supply. Doctors are emotionally not ready to entertain MR and patients too. There are transport constraints as well, which does not make it easy for MRs to travel. Have there been innovative models of engagements that have come up now. How do we optimally engage HCPs in these settings? Given focus on productivity, efficiency and patient centricity.
Initial Business Continuity Plans & how they have panned out

Pharma experimenting and mastering alternative channels to doctors
Managing Information: Ability to translate large digital information and decision making as a result Evolving into a Healthcare Digital Ecosystem from a traditional Pharma Company

Sanjiv Navangul, MD, Bharat Serums
Vikrant Shrotiya, MD & CVP, Novo Nordisk
Manoj Saxena, MD, Bayer Zydus Pharma
Sharad Tyagi, MD, Boehringer Ingelheim
Session Chair: Savitha Kuttan, CEO, Omnicuris

17:50 – 17.55

Change over

17.55 – 18:35

(PANEL 3)

Panel Discussion: Digital initiatives are here to stay in pharma ecosystem – innovating for the new normal?
The COVID -19 has been an eye opener to us conveying how important its is to reboot our healthcare system. To adopt to the new normal innovation is a must. This discussion deep dives to detailed aspects of innovation which is highly vital to sustain and deliver.

Pharma Marketing Without Walls: Moving away from F2F Meetings
 Virtual capacity building of teams
 Steps to ensure business continuity
 Digital environments that are here to stay
 Balancing Between: Digital Tools| Consumer Engagement| Engaged Patients
 Sustainability of Digital Approach

What competencies have Pharma Sales Force developed in this transition

Ganesh Ramachandran, Global CIO, Alkem Laboratories
Dr Vikas Gupta, Sr Vice President, Cipla
Saumil Mody, Country Head & Oncology General Manager, Novartis 
Vivek Khanvilkar, AVP Sun Pharma
Manoj Kumar, Cluster Head, SVP, Intas Pharma
Session Chair: Savita Kuttan, CEO, Omnicuris

18:35 – 18:40

Change over