The Economic Times Workforce of the Future
unwiredcp
Manage a Distributed Workforce in the Current Times
The pandemic has brought forward a complete shift in the workplace strategy with remote working coming out as a new norm. Before the COVID-19 outbreak, less than 50% of companies had a remote work program. Banks, regulated industries, and many financial services companies did not encourage remote working, now almost all of them have rushed to build remote work strategies.
This has brought forward a new challenge for the leaders and organizations about "Managing A Distributed Workforce" from a Well Being, Productivity and Business continuity standpoint. A key component of the current technology workstack is an operations management platform that gives the leaders a real time visibility into their widespread operations so they can make quick decisions, ensure employee & customer success and run a predictable & compliant operation.
This webinar will focus on many facets on how organisations can manage distributed workforce in current times. Operations & Transformation leaders would share their experience; and offer insights and guidance to peers on key steps that an organisation can take to quickly identify opportunities that will accelerate engagement and productivity of your workforce in today's environment.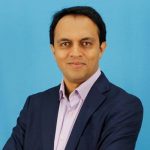 Altaf Patel
Director – Business Transformation
Tesco Business Services
Ashish Syngal
Vice President- Customer Success
ProHance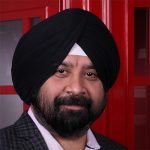 Harjiv Singh Rekhi
Vice President & Client Partner
ProHance
Praveen K
Director Operations
American Express
Agenda
16:00 – 16:15

Registration

16:15 – 16:25

Opening Remarks by Times Group

16:25 – 17:20

Manage a Distributed Workforce in the Current Times

Get a real-time view on how your teams are engaged independent of their location
Provide leaders with data and analytics, allowing them to manage their distributed teams effectively & ensuring key operations metrics are met
Assign and manage work remotely
Ensure Operations Governance
How to have a predictive, engaged, and efficient remote workforce
Effectively manage workload distribution across teams and be fully BCP ready
Leverage work-from-home delivery strategy for long term infrastructure savings
How ProHance enables organizations to effectively and efficiently set-up work-from-home

Altaf Patel, Director Global Transformation, Tesco India
Praveen K, Head of Operations, American Express
Harjiv Singh Rekhi, Vice President & Client Partner, ProHance

Moderated By - Ashish Syngal, Vice President Customer Success, ProHance

17:20 – 17:30

Q&A

17:30

Close of the Webinar