Drive Ecological & Economic Sustainability with IOT Connected Ecosystems
unwiredcp
According to McKinsey, by 2025, the IoT's economic impact will be around $11.1 trillion.
Historically, technology has evolved for the progress of humankind. However, due to the industrial revolutions, the world today is combating various hazardous issues such as CO2 emissions, severe air/water pollution, climate change that has compelled the businesses to seriously focus on the sustainable operations.
The pandemic-induced global economic crisis and the increasing concern for sustainability is driving companies in the energy industries like for oil and gas and others by adopting new processes for their operational excellence.
By making the operation more reliable and efficient, companies in the industrial domain can achieve improved productivity with the same set of assets with higher throughput. This can be achieved by reducing the downtime (unscheduled) and by improving the quality of the output.
To achieve the same level of efficiency, with the consideration for sustainable operations, energy companies have started to fast track projects that would help them to transform their existing operations quicker using digital technologies.
Newer IT constructs such as cyber-physical systems, digital twins, edge computing, secured-integrated IT infrastructure, and superior AI and big data technologies are playing a vital role in making sustainable operations a reality.
Current IIoT systems like Eugenie can handle large streams of data produced by the processes or the sensorized assets in real-time. Such a system can support real-time monitoring, automated diagnostics, and or predictive and prescriptive maintenance using machine learning techniques.
AI-based systems like Eugenie are making operation teams use newer-age techniques by democratizing data and analytics throughout the organization. Technology companies are using newer and superior cloud such as Azure or edge technologies to provide such functionalities in the form of SaaS (software-as-a-service) or as a commodity service. This is enabling industrial companies to make use of these advanced technologies without spending on the licensing cost or internal capability building. This newer phenomenon of convergence of IT technologies to enable operation teams and business teams to be more productive and effective in bringing about a new change and a new wave of innovation in the industry.
Join ET Unwired to learn about the latest trend that we see in the market and how we are helping a few of the fortune 500 oil and gas companies in their digital journey via transforming their existing processes using AI, engineering, and design constructs. How we are making oil and gas companies more economically and ecologically sustainable. Our journey from AI-first to become solution-first by converging IT and OT together using AI, Engineering, and design fundamentals.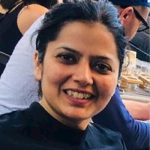 Ruchika Rattan
OCP GTM Strategy- Data, AI & IOT
Microsoft India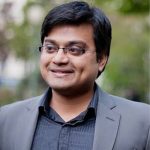 Dr. Soudip Roy Chowdhury
Founder and CEO
Eugenie.ai