The Economic Times Unwired Transformation In Banking-2.0
unwiredcp
Capitalizing on Transaction Banking
The pandemic has pushed banks to transform their business models and reinvent themselves. Digital adaptation started off as an option but has changed into a requirement in every bank's agenda as end consumers, businesses, and governments are quickly adopting trends cascading from the technology sector in their tech capabilities, operations and businesses.
With supply chains reaching beyond boundaries, business houses are pushing banks to provide transaction banking products that are convenient and of benefit to their business. Corporates are looking for greater value from banks by way of solutions that combine numerous traditional products, custom-made products, multi-bank aggregation, interaction across functions like payments, trade, cash and liquidity. The need is for all-in-one solutions for data that concerns their working capital, their cash requirements, payments, etc. In fact, it is a dashboard that they are expecting. To some extent, the transaction banking that some of the banks offer does provide such conveniences.
So, the question is whether banks in India have been able to cater to these disparate requirements?
The transaction banking space holds great potential and it is anticipated that this space will develop at an intense pace and result in an increase in the number of universally designed products and offerings. In this webinar, we will explore in-depth the phenomenon developing in the transaction banking landscape by identifying key global trends and changes to the end business ecosystem, as well as the different degrees of trend occurrence and maturity across key industries. We will then deliberate on current sate of corporate / transaction banking in context to Indian banks, with focus on SMEs and MSMEs. And finally, we take a glimpse into the road ahead, vis-à-vis the pandemic.
VOD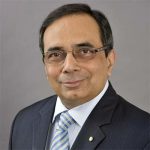 Ashok Gautam
Executive Director & Head Treasury
IDBI Bank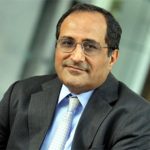 Brijesh Mehra
Head – Corporate, Institutional and Transaction Banking
RBL Bank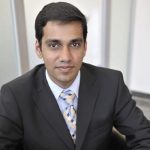 Hitesh Sethia
Head – Transaction Banking Business
ICICI Bank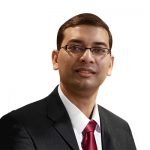 Paritosh Mathur
Head, Corporate Banking
IDFC First Bank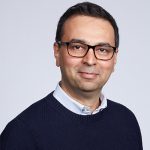 Ritesh Jhingan
Vice President, Global Head of Cash Management
Finastra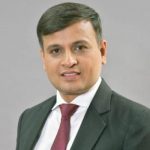 Shekhar Bhandari
President – Global Transaction Banking
Kotak Mahindra Bank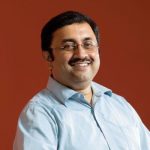 Udayan Ray
Founder – FundooMoney, Former Editor
Outlook Money
Veena Rao
Vice President, Global Head of Connected Corporate Banking
Finastra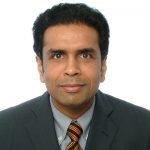 Vivek Gupta
President, Wholesale Banking
Axis Bank
Agenda
14:45 – 14:55

Registration

14:55 – 15:00

Opening Remarks by The Times Group

15:00 – 15:30

Thought Leadership: Marching into the Next Decade - What's Changing and What Isn't

Talk points:

COVID-19 – Navigating the impact on the financial ecosystem
Making the right move in digital banking services
Scaling up corporate / transaction banking and revenue from SMEs & MSMEs

Speakers:

Ritesh Jhingan, Vice President, Global Head of Cash Management, Finastra
Shekhar Bhandari, President - Global Transaction Banking at Kotak Mahindra Bank
Vivek Gupta, President, Wholesale Banking, Axis Bank
Moderator: Udayan Ray, Founder – FundooMoney, Former Editor - Outlook Money

15:30 – 15:35

Change of Session

15:35 – 16:30

Panel Discussion: The Indian Corporate Banking Scenario in the Age of Space Travel! 

Talk points:

Building a dynamic credit decisioning framework
Cash management, trade finance and supply chain
Simplifying physical and electronic receivable and payable products
Potential innovations that can create opportunities with clients
Tapping the untapped - focus on SME & MSMEs
Client experience – The corporate side story  
Global transaction banking challenges – fraud, cross border payments and likes

Speakers:

Ashok Gautam, Executive Director & Head Treasury, IDBI Bank
Brijesh Mehra, Head - Corporate, Institutional and Transaction Banking, RBL Bank
Hitesh Sethia, Head - Transaction Banking Business, ICICI Bank
Paritosh Mathur, Head, Corporate Banking, IDFC First Bank
Veena Rao, Vice President, Global Head - Connected Corporate Banking & Channels, Finastra
Moderator: Udayan Ray, Founder – FundooMoney, Former Editor - Outlook Money

      16:30

Close of the Session