The Economic Times presents ThinkNxt
unwiredcp
25th September 2020 | 14.30 PM – 15:30 PM IST
Are you worried about overhauling business and production processes to meet consumer demand and align your business to market dynamics? Are you concerned that the investment you are making might take longer to show returns?
If yes, you are not alone. Several business leaders have been riddled with similar questions as they move to try and steer their organisation towards economic prudence and growth post the pandemic.
In just a few weeks, leaders were faced with challenges such as work from home policy, reconfiguration of supply chains and skeletal crews on production or shop floors along with changing consumer demands. For example, manufacturing units are now under pressure, more than ever, to do more with less.
The impact has been such that ABI Research predicts that the gauged worldwide manufacturing revenue of $15 trillion currently forecasted for 2020 will not meet expectations.
However, true leaders emerge during times of crisis and while organisations continue to face increasing demands from consumers and stakeholders, there is a case to be made for business resilience keeping in mind good corporate governance, effective risk management, compliance and monitoring mechanism, all geared towards business continuity.
Introducing "The Economic Times ThinkNxt – Plan for the future/Tomorrow's Solutions Today"
A crisis situation can disrupt operations, damage reputations, destroy shareholder value, and trigger other threats to the business. This makes it more important than ever for business leaders to anticipate and plan for the the impact of crisis on business. The more prepared a business is to manage shocks, the less likely it will fall victim to wide-spread crisis.
The Economic Times via its "ThinkNxt – Plan for the future/Tomorrow's Solutions Today" brings to you a one-stop virtual platform that has been designed to increase your strengths in five areas — leading yourself effectively, creating a workplace that enables peak performance, leading virtual teams effectively, making complex decisions against the backdrop of uncertainty and understanding how disruptive forces such as data analytics and AI can transform your organisation.
It will also take a deep dive into business models that will help you identify and solve challenges around supply chain visibility and control, compliance management and complex IT systems or structure. Join us to do a health-check for your business operations, strategies and glean knowledge on filtering disruption through strategic, operational and behavioural lenses.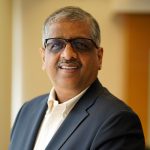 Himanshu Jain
President – APAC and China
Diversey
Sanjay Jain
President
Amneal Pharmaceuticals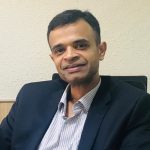 Shreekant Chincholikar
AVP – Sales and Marketing
Itelligence
Thiagarajan N
CIO
Manjushree Technopack
14:15 – 14:30

Registration

14:30 – 14:35

Opening Remarks by Itelligence

14:35 – 15:15

Panel Discussion: Building business resilience with simplicity in mind

This session will look at connecting CXOs of large organisations who are facing the challenge of not only the consumer demand but also connecting their organisations with the workforce during the new normal.  There is a need for a control tower to be built in the organisation to ensure control on supply chain, risk management, compliance and simpler IT structure, all at the same time.

Discussion points will include:
a) Has your supply chain been affected dramatically? Can you get all those new suppliers onboard? How will you shape distribution channels and cold chain? How is packaging changing?
b) Which traditional processes can stay in place, and which must be reconfigured?
c) Manufacturing and production are also likely to require significant changes. How to plan those changes?
d) What new steps will you have to take in meeting new delivery expectations of customers?
e) Leadership and journey towards growth

15:15 – 15:25

Question & Answer Session

15:25 – 15:30

Closing remarks by Moderator