Personal finance during unprecedented Times
unwiredcp
4th September 2020 | 11.30 AM – 01:00 PM IST
During this unprecedented time of the Corona virus pandemic, financial concerns have become paramount amongst people, second only to health & life.
In the financial markets, investors hate uncertainty. It is during the uncertain periods that pricing of assets becomes difficult, which negatively impacts the market prices of securities (investment products). History and the fundamental theory suggest that when things return to normal, the fear goes away, and markets bring the prices to the normal levels. How long that would take, however, involves Crystal Ball gazing
Investors have been viewing their portfolios with anxiety as the stock market swings violently back and forth;
they are uncertain about how much money to keep as liquid cash and whether their emergency funds will be adequate to see them through this period.
Queries on health and life insurance as well as loans and debt are also rampant.
Lastly, there are fears that jobs may be lost or pay cuts may ensue and these outcomes will set them back financially.
Ongoing lockdown / intermittent open & shut is a new normal in our lives. As the country and world fights with COVID crisis by staying indoors following social distancing & personal hygiene.
The spending habits of household undergoing a change.
Little opportunity to spend except for necessities.
Discretionary expenses as said has become truly discretionary, keeping all the discretionary expenses to back burner.
Family conversations around money . relooking at personal financial goals.
Lessons learnt were many, some consciously and some with all the difficulties.
Focus on conserving the cash to deal with the loss of income etc
Working eliminating debt, more so high cost debt
Learning something new of steering clear of pitfalls
The Economic Times Money Gurukul brings together industry leaders and personal finance gurus to show us all a way forward through this new normal. This initiative will help you get a better understanding of how to use credit responsibly, manage money, minimize financial risks, accumulate wealth, and derive the long-term benefits of savings.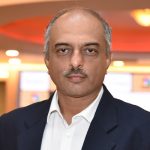 Amit Trivedi
Author, Speaker, Blogger, Trainer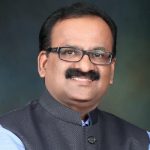 K S Rao
Senior Vice President & Head – Investor Education & Distribution Development
Aditya Birla Sun Life AMC Ltd.