The Economic Times Supply Chain & Logistics Webinar
unwiredcp
4 September 2020 | 4pm to 5:30pm IST
The Coronavirus pandemic, which is oddly reminiscent of the Spanish Flu that struck India in the month of June in 1918, has left businesses reimagining ways to continue operations and spruce up activity as the country returns to normalcy. According to a report from rating agency Acuite, which is certified by SEBI and the RBI, India approximately lost $4.5 billion a day during the first 21-days lockdown period amassing to a total of $100 billion.
Till now, business leaders have been concentrating on solving the immediate challenges required to keep the business as stable as possible and respond to the day to day challenges. However, with the realisation that the virus could extend its stay in its deadly format amidst the human population, businesses need to focus on building future-proof strategies using new technology solutions. These strategies will not only increase resilience, protect operations, and support employees through the crisis, but will also help sustain a competitive advantage to accelerate business growth once economies start to rebound.
This webinar will focus on the many facets of the supply chain for the manufacturing domain. It is designed to deliver a summary and practical information to help you connect the dots from risk management, capacity building and enhancing results to your supply chain planning and execution.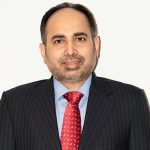 Ajay Nair
Partner – Supply Chain Transformation
PwC India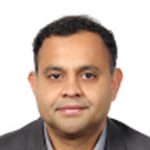 Harsh Anand
Sales Director
Ivalua India and South Asia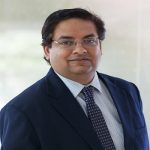 Dr Ravi Prakash Mathur
Vice President Supply Chain Management
Dr. Reddy's Laboratories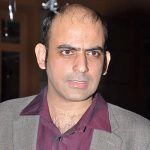 Samrat Sehgal
Head of Supply Chain
Dabur
Sukanta Das
Chief Logistics Officer
Hindalco (Aditya Birla Group)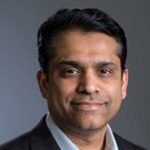 Sundar Kamak,
Global Head-Manufacturing Solutions
Ivalua Inc.
Vivek Agrawal
Vice President and Head of Sourcing and Supply Chain
Ashok Leyland
16:00 – 16:15
Registration
16:15 – 16:20
Opening Remarks by Times Group
16:20 – 16:30
Setting the Tone – Road to Recovery
16:30 – 17:10

Walking the path: Achieving Resilience in the Manufacturing Supply Chain

Maintain business viability during Covid-19 crisis
Supply Chain Challenges and Vulnerabilities
Key Imperatives taken by Leading Manufacturers
Digital transformation of supply chain and how it can be implemented in the most productive manner
Role of Technology augmenting decision making and strategic alignment to key imperatives.
How can the manufacturing supply chain system be simplified?

Samrat Sehgal, Head of Supply Chain, Dabur
Dr Ravi Prakash Mathur, Senior Director Supply Chain – Head of Logistics, Central Planning and Corporate Sourcing, Dr Reddys

17:10 – 17:30
Q&A

17:30

Close of the Webinar