Future-proof your Cloud Journey – Cloud Assured, Cloud Secured
unwiredcp
It's no more a hidden truth now! Winning enterprises have embraced cloud as a key enabler for business transformation. And organizations with right migration, applications modernization and cloud management strategies are about 2X more successful in their digital transformation initiatives.
Today, hybrid cloud is fuelling enterprise transformation and there's been a fundamental shift in the way businesses are run. Innovative technologies—built on cloud environments—are driving the speed and scale of digital transformation. But the promise of the cloud also triggers certain challenges. Cloud migration, modernizing mission critical applications, effectively managing workloads, and security are the top concerns for any organization.
A well-planned cloud migration strategy can bring dazzling rewards, but poor planning could spell disaster for your business case. Rather than simply shifting workloads and applications to cloud, organisations must reimagine their IT estate, including their IT operating models, to drive innovation, create new opportunities and ensure success
Coming to app modernization, according to a survey, about 90% of current applications will still be in use by 2023 and most of them would exist sans enough modernization investment. Modernizing apps is the key to the success of digital transformation. And any misstep here may play havoc with the cloud roadmap.
Ensuring security of hybrid cloud infrastructure is imperative to enterprises. To ensure smooth operations IT leaders must deploy right security process, tools and frameworks which enables proactive detection and mitigation of vulnerabilities in real time.
Further, enterprises are also challenged to have end-to-end visibility and control of their entire hybrid cloud estate. Poor visibility often leads to over provisioning of cloud resources which results in wasteful and unplanned spending.
Enterprise thus need an expert partner who provides end-to-end managed cloud services and architect, migrate, and manage your cloud estate while ensuring security of infrastructure and compliance adherence to realise the objective of Cloud Assured and Cloud Secured
To explore the perfect cloud journey experience, join a session by ET Unwired –Future-proof your Cloud Journey – Cloud Assured, Cloud Secured- powered by Tata Communications. The session would witness industry experts expressing their views around cloud journey and how to get rid of some major challenges, starting from migration in your cloud journey.
Key Takeaways:
Migration to Cloud
App modernization
Managing workloads in cloud
Secure Cloud realized
Amandeep Singh Bawa
Group Head – IT (Apps & Infra)
Panasonic India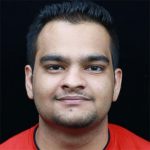 Ganesh Sawhney
Partner Solutions Architect
Amazon Internet Services Ltd, India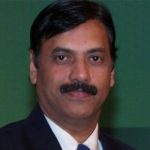 Jagdish Lomte
Vice President (IT) & CIO – BTG
Thermax Limited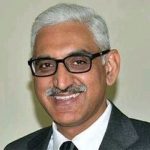 Rajesh Awasthi
Global Head -Managed Hosting & Cloud Services
Tata Communications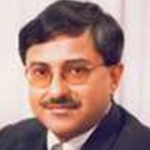 Sanjay Prasad
Chief information Officer
CESC Power Group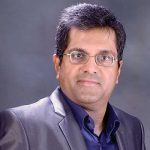 Sudin Baraokar
Global IT and Innovation Advisor