Unboxing Customer Intelligence for a Wow Customer Experience
unwiredcp
Are you confident to deliver the desired Customer Experience? Is there something amiss in your Customer Success journey mapping?
Before drawing any conclusion, let's introspect—are we considering all kinds of signals by customers in the digital world?
Global events during 2020 have blown up the rulebook. While no one knows what a post-pandemic world will look like, one thing we can say for certain is that this year will force change.
There is no more runway. No more kicking the can down the road. And no more guessing what the cost of continuing the status quo might be.
For brands, this means giving each customer what they want, when they need it—sometimes even before they know they need it—in order to create a great customer experience across every touchpoint, every time..
Consequently, businesses are also facing several challenges like never before, and the most worrisome of these challenges are:
To understand which of these changing patterns and trends will endure over time, and
To gauge the highly volatile customer expectations and deliver seamless customer experience' across various touchpoints.
To successfully combat these challenges, knowing your customer well and building the future road map is the way to go ahead. You need to know every detail about your customer, design an experience that wows them and deliver it seamlessly. However, predicting the customer expectations ahead of them and deliver such experience is no small feat.
You have one chance to help each customer maximize their basket size and move towards their lifetime value or help retain them as a customer by providing them great customer service in a timely manner.
None of this is possible without leveraging these signals and deriving intelligence from these signals. This is Customer Intelligence. If you are looking to transform your business, this is the core ingredient to your success
Join ET Unwired's session on CX, powered by Oracle, to understand how to interpret those signals and take action to make the most of the customer experience? Discover how to help brands build and manage lasting customer relationships by acting in every moment that matters, from customer acquisition to retention—and everything in between.
Key Takeaways:
Global trends post pandemic CX trends
How to win Customer loyalty
Knowing your customer well
Leveraging technology for personalization
Customer relationship post-sale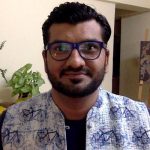 Harshit Desai
Head -Customer Experience, Alliances & Automation
Aditya Birla Finance Ltd
Jitendra Mishra
VP (Group-CIO)
Alembic Pharmaceuticals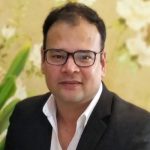 Madhukar Uniyal
Head- Solutions Consulting
Oracle Marketing Cloud India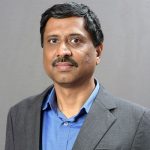 Ramesh Lakshminarayanan
Chief Information Officer
CRISIL Limited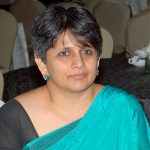 Mangal D Karnad
Co-founder
FableSquare Business Services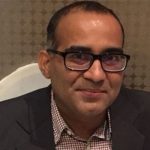 Venkata Mellacheruvu
Solution Engineer – Director
Oracle
| | |
| --- | --- |
| 11:30 – 11:35 | Introduction to the session |
| 11:35 – 11:50 | Expert Keynote: Customer Intelligence: How you can transform your business by leveraging your customer data. |
| 11:50 – 12:20 | Panel Discussion: Leveraging Data Patterns and Customer Intelligence for Transforming the Business |
| 12:20 – 12:30 | Q&A Session |
---