Enabling Data-driven, Collaborative Healthcare in a Virtual World
unwiredcp
Over 100 years ago, the world was hit by a deadliest flu, today again we are pushed at the same juncture, battling with the Covid-19 pandemic. Fortunately, we are armed with far better weapons today to fight the pandemic, thanks to technology.
Digital adoption is transforming the healthcare system in a massive way. Starting from collecting, analysing, securing patient data, improving coordination and equipping patients with the right tools, technology is playing a critical role in every sphere of health care.
To truly enhance care, the healthcare providers are including a value-based system driven by data and analytics to improve clinical and economic outcomes. At the same time, they are ensuring more and more human connection and collaboration in a virtual world, which is helping in saving time, money and, most importantly, lives.
Today, digital healthcare transactions are taking place at a rapid pace. And with a mammoth amount of data available, technology can be leveraged to innovate the next wave of patient care, operational advances and differentiation.
However, as we leap to the next wave of digital patient care, more thrust needs to be given around securing and privacy of patient's data. According to the Accenture 2020 Digital Health Consumer Survey, people are j Summit aims to contribute to the mission of alleviating pain, restoring health, and extending life for people around the world.
Key Takeaways:
Next Wave of Digital Healthcare
Healthcare in a Virtual World
Securing Patient's data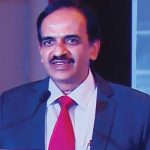 Balasubramaniam Narayanan
Chief Information Officer
Cloudnine Hospital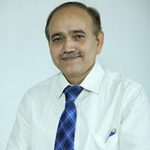 J P Dwivedi
Chief Information Officer
Rajiv Gandhi Cancer Institute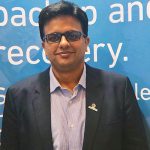 Pradeep Seshadri
Commercial Business, Pre-sales Head
Commvault India and SAARC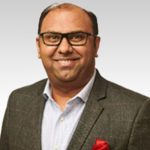 Pramod Sudhindra
Partner / Principal
EY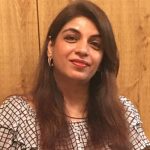 Priya Hingorani
Vice President
GSK Pharmaceuticals