Modernizing Data Lakes for AI while Reducing Costs
unwiredcp
Organizations today have become more data driven as they embark on digital transformations to accelerate time to value, reduce costs, improve efficiency, and deliver trusted insights. The popularity of data lakes has given organizations the needed foundation to discover breakthrough insights.
80% of business leaders view AI as a strategic priority while only 19% of execs strongly believe their teams understand the data required for AI.*
But do you have the right platform to accelerate your journey to AI?
IBM Cloud Pak® for Data is purposely built to deliver significant cost savings while laying the foundation for a modern data architecture for successful AI. It is a fully-integrated data and AI platform that modernizes how businesses collect, organize and analyze data to infuse AI throughout their organizations.
Cloud native by design, the platform unifies market-leading services spanning the entire analytics lifecycle. From data management, DataOps, governance, business analytics and automated AI, IBM Cloud Pak for Data helps eliminate the need for costly, and often competing, point solutions while providing the information architecture you need to implement AI successfully.
Join an exciting ET unwired Session powered by IBM to learn how to:
Minimize infrastructure and maintenance costs with a modern cloud native architecture
Make your data ready for AI which will drive better outcomes, higher value work, and automated experiences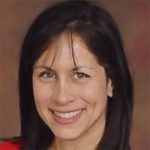 Laura Wynter
Manager and Research Scientist
IBM Research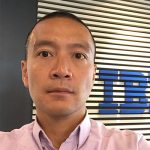 Kitman Cheung
CTO – Data and AI
IBM Asia Pacific