The Economic Times UnWired Transformation in Banking
unwiredcp
The depth and breadth of the COVID-19 pandemic has been unprecedented. Its impact is forcing banks and their corporate customers, both in the Asia, as well as worldwide, to come to terms with a new reality in the workplace. Alongside the shift towards remote working, the uncertainties and market turbulence triggered by the outbreak have demanded a greater focus on realigning current priorities to future roadmaps.
However, the pandemic has not been kind to either the banks or their clients, with growth seeming to be tepid at best. During such times, banks, while working on stabilizing their own operations either by adjusting their workforce or by deploying digital-first services, are witnessing a huge increase in requests from various industries, all seeking to ensure business continuity stabilizes through generating the necessary financing. This has further come at a time when the government has made policy announcements, encouraging banks to provide more credit to SMEs and other large corporations. To be able to service this new reality, banks are revisiting their services to ensure that they provide a future-proofed competitive offering and service.
One such key focal area within the financial ecosystem for banks in India will be primarily in Corporate and business banking. Corporate banking, under the present circumstances, can not only be seen as a key profit centre for banks, but as an area for businesses to engage in multiple financing and risk mitigating strategies during a volatile, uncertain, complex and ambiguous market.
The need for simple, real time and end-to-end corporate banking experience in areas such as lending, cash management, specialized financial solutions like trade and supply chain finance, leasing, factoring, structured finance and capital markets (including commodities and forex) promises to transform the banking segment in India. These activities can act as an antidote for businesses against the devasting socio-economic effect of the virus on them. We are witnessing that coronavirus is pushing organizations to innovate today, for what they would have planned to execute in five years down the line, with digitization seeming to be the underlining strategic attribute designed to rehauling all business functions within corporate banking.
Against this milieu and the familiar words we hear every time we board a civilian aircraft – please put your oxygen mask on before helping others, the question is no longer should banks expand and digitize services, but, rather, how can they deliver a transformation that best prepares themselves and their clients to handle uncertain times and create opportunities from crisis.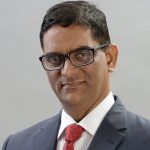 B.S. Sivakumar
President & Key Leadership Team Member
Kotak Mahindra Bank
Brijesh Mehra
Head, Corporate, Institutional and Transaction Banking
RBL Bank
J.K. Vishwanath
Head – Corporate Banking
DCB Bank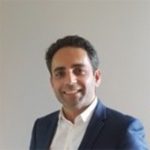 Luc Hovhannessian
Managing Director, Indian Subcontinent, ASEAN and Australia New Zealand
Finastra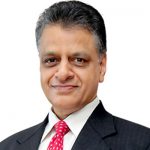 Shri Mahabaleshwara M S
Managing Director & Chief Executive Officer
Karnataka Bank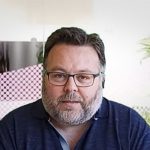 Tim Tyler
Senior Industry Principal, Corporate Banking
Finastra
Agenda
11:10 – 11:25

Registration

11:25 – 11:30

Opening Remarks by The Times Group

11:30 – 13:00

Topic of Discussion - Navigating Businesses through the Economic Storm

11:30 – 12:00

The CEO Fireside Chat: Realigning Strategies

Talk points:

COVID-19 –Navigating the impact on the financial ecosystem
Big decisions for CEOs right now
Growth via partnerships and emerging business models: Vision 2025

12:00 – 12:05

Change of Session

12:05 – 13:00

Panel Discussion: A New Way forward for Banking in India

Talk points:

Building a dynamic credit decisioning framework
Digitizing corporate & commercial banking offerings and automated processes
Digital transformation: higher growth and profitability for banks
Improving client connectivity and reducing servicing costs through multi-channel corporate banking experience
Using data analytics and insights to improve client experience

13:00

Close of the Session