Empowering Customers with Container Strategy in Digital Transformation Journey
unwiredcp
We are wading through one of the toughest times in human history with the outbreak of Covid-19. This pandemic is forcing us to restructure and migrate to new set ups. Many companies large or small are migrating to the cloud. Moving some part of the IT estate to containers, is now an important step towards cloud.
Also, with applications becoming the crux of any Digital Transformation journey, containerization has become the biggest trend in software development working together with microservices application architecture.
One needs to know the right container platform that fits best within one's IT estate and how to make the right choices around container orchestration? Kubernetes has emerged as the de facto open-source standard for container orchestration and a fundamental building block for cloud-native architectures.
As the container orchestration standard, Kubernetes continues to infiltrate the enterprise as container adoption drives the desire to deploy it for both application and infrastructure management. According to the DevOps survey, about 36% of organizations have currently adopted Kubernetes, and another 21% are in the discovery/proof-of-concept phase.
Many enterprise organizations are adopting containers and embracing cloud-native microservices architecture, in order to accelerate the speed of application development and innovation—and benefit from greater efficiency and portability.
However, vast majority of enterprise applications are still non-cloud-native—with a monolithic architecture and persistent data storage. And this triggers questions like–how to run these monolithic applications in containers without re-architecting them, how to run Kubernetes at scale and deploy that in Hybrid Cloud, and finally how to address the need for stateful apps with persistent data using Kubernetes?
Join an interesting session of ET Unwired, powered by HPE, to understand the right container strategy roadmap in the digital transformation journey. Discover how enterprise organizations can extend the use of containers and Kubernetes beyond development and testing to production environments, how they need to address these key considerations including security and TCO.
Key Takeaways :
How are customers in APAC/Globally managing short and long term opportunities?
What are the challenges in this new world created by COVID-19?
Feedback / findings from the market, learnings and recommendations.
Multi-cluster Kubernetes management
Hybrid deployments
Pre-integrated with persistent container storage:
100% open-source Kubernetes:
Enterprise-grade security and control:
---
Agenda
3:00 – 3:05 PM
Introduction to Webinar by ET Edge
3:05 – 3:30 PM
How to overcome the COVID-19 crisis?: A view on life during & after the COVID-19 crisis by
Alain Schneuwly, Platinion Managing Director, BCG
3:30 – 4:00 PM
Containerization Journey by Ranganath Sadasiva Chief Technology Officer, Hybrid IT, HPE
---
Speakers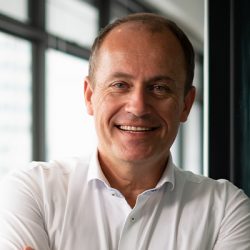 Alain Schneuwly
Platinion Managing Director
Boston Consulting Group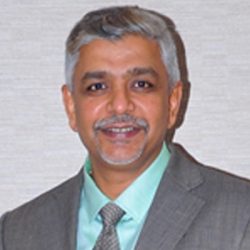 Ranganath Sadasiva
Chief Technology Officer, Hybrid IT
Hewlett Packard Enterprise