Excellence and Innovation in Education series
unwiredcp
2020 and 2021 has been a year of change and innovation specially for the education and technology sector. The EdTech community made tremendous advances to address students' needs. Although, the updates on testing and vaccination for the COVID-19 pandemic dominated our newsfeeds, there were many other innovations taking place behind the scenes, especially in the field of education.
The walls of classrooms are constantly being demolished by technology with every passing day. It has enabled new ways of learning, communicating, and working collaboratively.
The advent of digital classrooms is challenging the traditional methods of teaching and welcoming innovations that couldn't have been imagined just a decade ago.
Riding the flight of digital transformation
The digital education system revolutionized the old chalk and board process of learning in classrooms and threw it far beyond the boundaries of brick-andmortar institutions and universities. At the same time, it also brought a great opportunity at the doorsteps of universities and institutions to become the campuses of the future.
Although, there is a plethora of information on the internet, the universities cannot ignore the urgent need of digital libraries that provides a 365*7*24 access to students with advanced search facilities and high-quality educational material.
The moment has arrived for the educational institutes to go beyond the geographical boundaries and learn to examine what to develop further and what to discard.
The tech savvy generation of today, millennials, can easily recall their early days when it was not much up to them what, how and when they study. However, this digital era has given them the golden opportunity to demand a personalised educational environment with a heightened amount of choice and instant access to good quality educational content that supports their need to upskill and learn at
their own pace, space, time and discipline.
They want employability and focus on job-oriented skills.
To acknowledge and meet these growing needs, The Economic Times presents Campus of the Future Roundtable, powered by Pearson. The platform where experts in the field of education and technology will come together and discuss the urgent need and demand of digitally advanced ecosystem that delivers a personalised and high-quality educational experience to the students of the 21st century.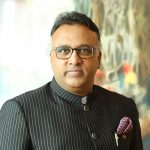 Prof. C Raj Kumar
Founding Vice Chancellor
O.P. Jindal Global University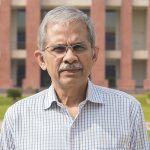 Prof. G. Sundar
Director
BITS Pilani, Hyderabad Campus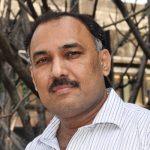 Prof. Jarugu Narasimha Moorthy
Director
Indian Institute of Science Education and Research (IISER)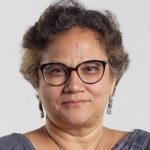 Prof. (Dr.) Neharika Vohra
Vice-Chancellor
Delhi Skills & Entrepreneurship University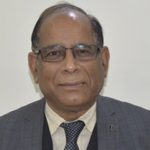 Prof. P C Joshi
Pro Vice Chancellor
Delhi University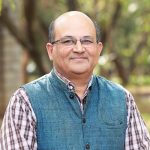 Prof. Rishikesha T Krishnan
Director and Professor of Strategy
IIM Bangalore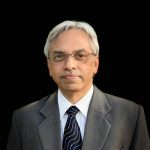 Dr. Rudra Pratap
Founding Vice Chancellor
Plaksha University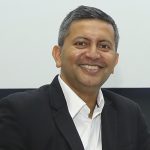 Siddharth Banerjee
Managing Director
Pearson India & Asia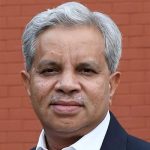 Prof. Yajulu Medury
Vice Chancellor
Mahindra University
Yogja Singh
Senior Associate Director, HR
KPMG in India
Moderator
---
Agenda
11:00 – 11:05

Welcome remarks by Shambhavi Jha, Senior Project Manager, ETILC

11:05 – 11:15

Opening keynote address by – Siddharth Banerjee, Managing Director, Pearson India & Asia

11:20 – 12:20

Panel Discussion: Campus of the Future

The moment has arrived for the educational institutes to go beyond the geographical boundaries and learn to examine what to develop further and what to discard. This session will feature experts from the field of education and technology to discuss the urgent need and demand of digitally advanced ecosystem that delivers a personalised and high-quality educational experience to the students of the 21st century.

Speakers:

Siddharth Banerjee, Managing Director, Pearson India & Asia
Rishikesha T Krishnan, Director and Professor of Strategy, IIM Bangalore
Prof. (Dr.) Neharika Vohra, Vice-Chancellor, Delhi Skills & Entreprneurship University
Prof. C Raj Kumar, Founding Vice Chancellor, O.P. Jindal Global University
Yajulu Medury, Vice Chancellor, Mahindra University
Prof. Jarugu Narasimha Moorthy, Director, Indian Institute of Science Education and Research (IISER)
Prof. G. Sundar, Director, BITS Pilani, Hyderabad Campus
Dr. Rudra Pratap, Founding Vice Chancellor, Plaksha University

Moderator: Yogja Singh, Senior Associate Director, HR at KPMG in India

12:25 – 12:30

Closing remarks by Shambhavi Jha, Senior Project Manager, ETILC