Sustainable Innovations Enabling Swift Transition of ESGs to SDGs
unwiredcp
As we look out for ambitious answers to questions for integrating ESGs into SDGs, a critical challenge, in the initial decades of the 21st century and in need of repair for every cause. The time has come for key stakeholders, businesses and organizations to urgently come together, to build momentum and identify Global Common Goals
The The Economic Times SDGs Action Platform witnessed the largest global gathering of changemakers, individuals and organizations who have led their voice to the cause and are dedicated to attaining the SDGs in a timely manner and path towards ESG's and Net Zero.
In continuance to the The Economic Times SDGs Summit 2021, and in collaboration with the Embassy of Sweden and Business Sweden, a Country Roundtable on "Sustainable Innovations Enabling Swift Transition of ESGs to SDGs" is being hosted on 28th October, 2021 from 3 to 4:30 pm.
Sweden is among the most sustainable countries globally in terms of CO2 emissions and is a leading example of maintaining economic growth in a decarbonised manner. Sweden has setup a goal to become carbon neutral by 2045. And has been at the forefront of sharing knowledge, transferring technologies, and promoting capacity and skill development under various initiatives. These initiatives have helped to introduce new technologies, promote economic and technical cooperation among various stakeholders and to promote,  research and development cooperation between both the countries.
The discussions will bring together Swedish ecosystem partners with sector experts from Swedish Agencies and solution providers, and Indian businesses to showcase their existing catalytic practices and programs to achieve ESG goals while contributing to the overall SDGs and creating an impact towards the Road to COP26. The event also highlights Swedish contribution towards the achievement of India's SDG targets and its drive to NetZero
Business Sweden and Embassy of Sweden, along with their Ecosystem Partners, has undertaken several initiatives covering energy, water, emissions control, clean air and, environment in collaboration with leading Swedish agencies, solution providers and experts. These initiatives include long-term business collaboration programs such as India Sweden Innovations Accelerator (http://innovationsaccelerator.com/) as well as joint research projects on smart grids and smart cities.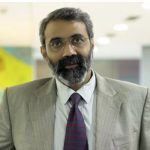 Dr. Ganesh Das
CSO
Tata Power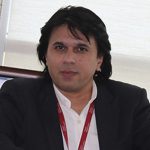 Sandeep Chandna
CSO
Tech Mahindra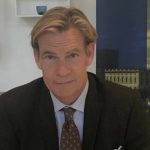 Klas Molin
Ambassador of Sweden
Republic of India, New Delhi – India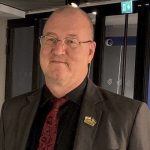 Ludvig Lindstrom
Country Manager
Swedish Energy Agency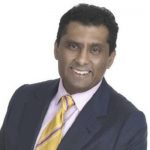 Sanjith Shetty
Vice Chairman & MD
Soham Renewable Energy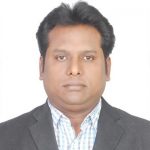 Mr. Arun Chakravarthi
Vice President Environment, Health, Safety and Sustainability
Hitachi Energy
Mr. Daniel Paska
Technology for Good Program Director
Ericsson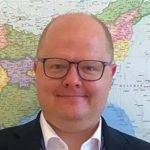 Mr. Markus Lundgren
Counsellor, Head of Section, Trade, Economic and Cultural Affairs
Embassy of Sweden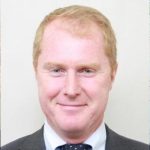 Mr. Mattias Frumerie
Head of Delegation to UNFCCC
Swedish Ministry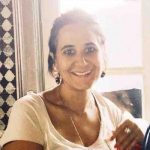 Ms. Nirmala Singh
Country Sustainability Manager
IKEA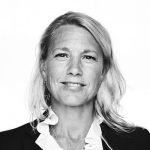 Ms.Cecilia Oskarsson
Trade Commissioner
Sweden of India
Moderator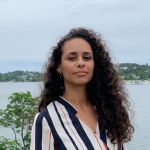 Ms. Sara Lindstrand
Group Sustainability
Afry
---
Agenda
15.00 – 15.03
Introductory Note by Mr. Ivan Rodrigues, ET Edge
15.03 – 15.10

Welcome Note

Mr. Markus Lundgren, Counsellor, Head of Section, Trade, Economic and Cultural Affairs, Embassy of Sweden

15.20 – 15.40

Keynote Address

Mr. Mattias Frumerie – Head of Delegation to UNFCCC, Swedish Ministry
Mr. S.K. Varshney, Head, International Cooperation Division & Scientist 'G', Department of Science & Technology

15.20 – 15.40

Theme Address: Sustainability by Sweden

Mr. Ludvig Lindström, Country Manager – India, Swedish Energy Agency
Mr. Sanjeev S. Ahluwalia, Advisor, Observer Research Foundation

15.40 – 16.25

Panel Discussion On Sustainable Innovations Enabling Swift Transition Of ESGs To SDGs

Moderator, Ms. Cecilia Oscarsson, Trade & Invest Commissioner of Sweden to India

Panellists from Swedish Companies (6 minutes per company):

Dr. G Ganesh Das, Chief – Strategy, Collaborations, Innovation and R&D at Tata Power-DDL
Mr. Daniel Paska, Technology for Good Program Director, Ericsson – Empowering connectivity and 5G in India
Mr. Arun Chakravarthi, Vice President Environment, Health, Safety and Sustainability, Hitachi Energy – Building more secure and sustainable energy future
Ms. Sara Lindstrand – Group Sustainability, Afry – Creating Sustainable businesses for greener future
Ms. Nirmala Singh, Country Sustainability Manager, IKEA – Sustainable production and supply chain
Mr. Sandeep Chandna, Chief Sustainability Officer, Tech Mahindra
Mr. Sanjith S. Shetty, Vice Chairman & MD, Soham Renewable Energy India Pvt Ltd

16.25 – 16.30

Final Words and Closing Remarks

Ms. Cecilia Oskarsson, Trade Commissioner of Sweden to India