---
Trust, Transparency and Transformation: General Counsel Leadership in the Modern Age of Disruption & Uncertainty
unwiredcp
The role of the General Counsel has evolved significantly over the past decades, from a pure legal risk management function to a strategic advisor to the CEO and Board leadership. This cadence of constant transformation has only accelerated in this new decade, driven by the need to bring in revenue cycles, the uncertainty of a global pandemic, risk of cyber-security attacks, the ever-changing regulatory landscape, and threat of reputational damage or corporate scandal. In response, general counsel are rethinking their leadership roles and extending their influence by introducing innovative Cloud, Data and AI technology tools and cultivating new talent and skills for their legal departments to thrive in this modern age of disruption and uncertainty.
This Legal Transformation webinar will kick off with leadership insights on the positioning of legal department and its importance in India, with laser focus on strengthening trust and transparency, pillars that are critical for all business relationships, especially in the face of privacy and cybersecurity. Experts will share their thoughts on how they are undertaking their own digital and skills transformation, with each legal professional embracing these changes with "tech intensity" as the key to success of their organization around the globe.
The discussion will further delve into the critical importance of general counsel leadership in time of significant disruption and the evolution of the legal department. Today's general counsel requires more than just legal and technical pedigree, but a host of dynamic leadership skills to lead the legal department and the business through disruption, ambiguity, and transformation. The 75 minutes session will focus on multitude of topics that promises to transform the sector.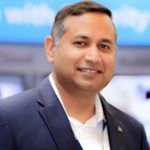 Keshav Dhakad
Group Head & General Counsel – Corporate, External & Legal Affairs (CELA)
Microsoft India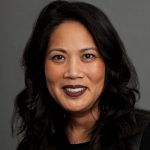 Bernadette Bulacan
Vice President and Lead Global Evangelist
Icertis
---
Agenda
09:00 – 09:15

Registration

09:15 – 09:20

Opening Remarks by Shambhavi Jha, Senior Project Manager, ET-ILC

09:20 – 09:40

Keynote address: In Conversation – Trust, Transparency and Transformation – General Counsel Leadership in the Modern Age of Disruption & Uncertainty

Bernadette Bulacan, Vice President and Lead Global Evangelist for Icertis
Keshav Dhakad, Group Head & General Counsel – Corporate, External & Legal Affairs (CELA), Microsoft India

09:40 – 10:25

Panel Discussion: Rethinking Leadership Role of General Counsels in India

Discussion Points:

The areas of greatest transformation and challenge facing general counsel as they respond to increased complexities around the globe and exposure to additional and complex legal, reputational and commercial risks;
Essential skills, knowledge and expertise for global modern legal departments to build trust and transparency across their organizations
Being agile to the fast-changing regulations, as well as meeting customers' unique and customized needs, as their business models evolve rapidly
The future of legal work and the resources, tools and technology necessary to attract, retain and train diverse legal talent.

Speakers:

Debolina Partap, Sr.Vice President Legal and Group GC, Wockhardt
Keshav Dhakad, Group Head & General Counsel – Corporate, External & Legal Affairs (CELA), Microsoft India
Vikash Jain, Group General Counsel, Vedanta
Vineet Vij, Group General Counsel, Tech Mahindra
Rachita Maker, Vice President, Legal, Tata Communications

Moderator: Bernadette Bulacan, Vice President and Lead Global Evangelist for Icertis

10:25 – 10:30

Closing Statement by Shambhavi Jha, Senior Project Manager, ET ILC