---
BFSI Tech Leaders – Roundtable Series
unwiredcp
In today's Volatile, Uncertain, Complex and Ambiguous world, rising consumer expectations are disrupting every industry, especially those with a digital backbone. Leaders in the BFSI industry have been early adopters of leveraging technology to connect with their consumers and also to enable their employees to carry out operations remotely. In the last 12-18 months, this trend has seen an upward shift with users and consumers of banking and financial services leveraging digital channels almost exclusively, to conduct their financial transactions. With this surge in both consumers and employees relying on digital channels to conduct their day-to-day operations, Financial services organizations and institutions are faced with challenges related to balancing between upscaling, performance and security.
Every financial organization, today, is part of an ecosystem of players that rely on each other to exchange business-critical data. With the growing usage of apps and API's and the emergence of open banking platforms, today cyber security is one of the most important challenges that banking and financial services organizations must address. Traditionally, organizations have been implementing security measures on an adhoc basis and they are saddled with a patchwork security architecture that results in a high TCO. However, we see that more and more, data privacy and security are fundamental building blocks of organizations. This topic is no longer a regulatory tick box, or a product discussion, it is in fact a boardroom strategy. Companies recognize that lack of cybersecurity challenges the very foundation of any business that is growing digitally.
With this context, Economic Times is organizing two roundtables powered by Akamai, to bring together Financial services industry leaders and experts, who would share their points-of-view and their experience on how to strike the right balance between scale, experience and security. The first of the Roundtables would be focused on Banking and Insurance sectors and the second will host Fintech companies.
Register below to join in.
---
Banking & Insurance Round Table
25th August | 04:00 p.m. - 5:00 p.m.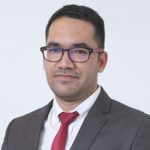 Aseem Ahmed
Senior Product Manager – Cloud security
Asia Pacific at Akamai Technologies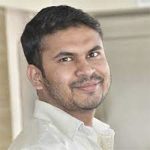 Naseem Halder
CISO
ACKO General Insurance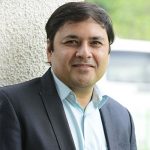 Pawan Chawla
CISO
Future Generali India Life Insurance Company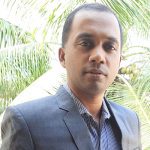 Abhilash Balan
CISO
Go Digit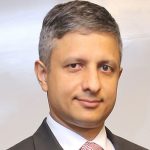 Kunal Pande
Partner
KPMG
Moderator
---
Fintech Round Table
26th August | 04:00 p.m. - 5:00 p.m.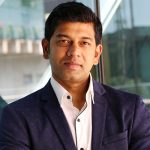 Ashish Anantharaman
CTO & Co- Founder
Zest Money
Karan Mehta
CTO & CO-Founder
Kissht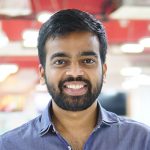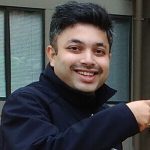 Piyush Ranjan
CTO
Coverfox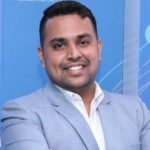 Sidharth Pisharoti
RVP, India & SEA
Akamai Technologies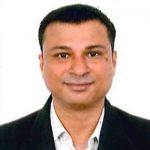 Biswajit Das
Director– Lighthouse (Analytics, AI & Data)
KPMG in India
Moderator
---
Agenda
Banking & Insurance Round Table
4.00 PM – 5.00 PM

ROUND TABLE | Being Cyber Ready in the VUCA World

 Shifting priorities to support current needs: business continuity, remote work and planning for transition to the next normal

Unprecedented digital connections – upscaling, performance and security challenges

Unified and pre-emptive approach to cyber security measures

Securing apps and API's – exposed interfaces and security challenges for Banking & Insurance companies

Speakers:

Naseem Halder, CISO, ACKO General Insurance
Pawan Chawla, CISO, Future Generali India Life Insurance Company
Aseem Ahmed, Senior Product Manager – Cloud security, Asia Pacific at Akamai Technologies
Abhilash Balan, CISO, Go Digit
Moderator : Kunal Pande, Partner, KPMG
Fintech Round Table
4.00 PM – 5.00 PM

ROUND TABLE | Striking the right balance between scale, experience and security

 Role of emerging technologies such as Cloud, Edge, IOT, 5G in providing scale and performance of services

Building digital trust in times of digital disruption

Delivering Superior UX as omni-channel consumption is more than ever before

Securing user and partner data by securing APIs

Speakers:

Ashish Anantharaman, CTO & Co- Founder, Zest Money
Shantanu, CTO, PayU
Piyush Ranjan, CTO, Coverfox
Karan Mehta, Co- Founder & CTO, Kissht
Nischal, Founder, WazirX
Sidharth Pisharoti, RVP, India & SEA, Akamai Technologies
Biswajit Das, Director– Lighthouse (Analytics, AI & Data), KPMG in India