Harnessing supply chain management with the power of technology
unwiredcp
In the past few years, we have seen massive disruptions become seeds for some of the biggest, most successful and innovative ways of meeting customer needs. The world is connected way better than ever before and here is the time and opportunity for organizations to reach, understand, analyze the needs of customers in the best possible ways and come up with innovative solutions to provide products and services to its potential and existing customers. Some of the major industries leading the economy like Ecommerce, Retail, , Pharmaceuticals, Food and Beverages, etc are all now very much reliant and dependent on structuring their business around the changing consumption patterns.
The changes in the performance of the retail market especially during the pandemic pose serious challenges to the retailers. Maintaining the balance between supply and demand is one of the ongoing challenges that have had a continuous impact on retail supply chain processes. However in the ever-changing disrupted environment, finding a viable solution seemed rather difficult. The big question is, how do you ensure seamless operational efficiency while overcoming changing market dynamics? It goes without saying that the retail market has its fair share of competition, however, how do you maintain the quality of service and deliver what you commit to the customer at the time of sales, makes a difference.
While the inventory and order management process are undergoing much-required transformation to achieve intelligent Omni channel, there are still multiple gaps within it that require utmost attention. In a fast-paced environment, even if currently disrupted, customer's expectations from the retail sector are clearly increasing. The current circumstances call for having total control over your supply chain processes with the help of technology, further avoiding any hiccups and helping the business sustain.
The Economic Times Panel Discussion on Streamlining supply chain management with Technology, is a platform where we will have some of the top Technology C-Suite (CIO, CTO) from the industry, sharing their leadership views on the role of Technology in streamlining supply chain management for retail & E-commerce companies/ industry.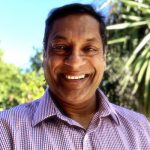 Levine Naidoo
Frictionless Supply Chain SME
IBM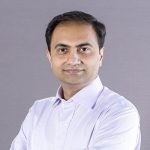 Rajiv Bhuta
Vice President Product Management
Walmart Global Tech India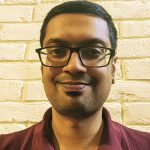 Rajiv Dinesh
Head – Data Products
Delhivery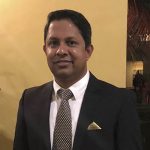 Ranjan Sharma
Chief Information Officer, Head of Supply Chain, Head of Captive eCommerce and Quality Assurance
Bestseller India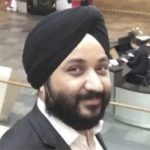 Sandeep Jabbal
Vice President
Jubilant Foodworks Limited
Sunny Nandwani
Founder & MD
Acuver Consulting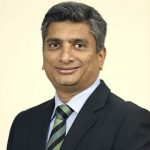 Akash Srivastava
Partner
Deloitte India
Moderator
Agenda
11:00 ‐ 11:10

Opening Remarks by ET Edge/Moderator

11:10 – 11:50

Harnessing the power of Technology in streamlining supply chain management

In this session, we have some of the leading C Suite Technology Experts from our country, sharing their leadership perspective on the below points of discussion:

Taking a deep dive to understand how retail companies are currently transforming their supply chain and what should be your next move?
Learning points on how to effectively increase profit margins and create sustainable competitive advantage leveraging technology
Planning and building seamless customer experience strategies for effective business development
Identifying solutions to the huge demand variation and changing customer pattern and behavior
Tips on designing efficient processes and overcome uncertainty while ensuring that the cost is in line with the product segment

11:50 – 11:55

Question & Answer Session

11:55 – 12:00

Closing Remarks by ET Edge
Join us at The Economic Times Panel Discussion on Streamlining supply chain management with Technology, to learn from the brightest minds and most influential leaders talking about Transforming organizations to achieve resilience, authenticity, and helping you reach the stage of customer delight.
To subscribe to The Times of India, The Economic Times, Navbharat Times, Mumbai Mirror, Pune Mirror, Ahmedabad Mirror, Maharashtra Times & Ei Samay please click on the below link.
https://subscribe.timesgroup.com/subscription