Critical Workloads can now move to Public Cloud
unwiredcp
Are you afraid of putting your Critical Workload on Public Cloud? Not Anymore!
While most enterprises focused initially on migrating relatively simple applications and workloads, they can now migrate, modernize and build complex and mission-critical applications in the public cloud as well.
Cloud can unleash your digital workforce and accelerate processes if you leverage the most secure and resilient compute choices for your tech stack's several workloads. But there are so many Clouds – so how do you select the right cloud for enterprise level workloads, while avoiding complexity and sprawl?
Even when demand spikes, IT teams must deliver consistent user experiences; and besides maintaining end-to-security, they must keep an audit trail of compliance with regulations.
Most medium to large enterprises needs a platform which can deliver high-grade workload capabilities, market-leading data and app protection, and open source innovations which can take care of largest and most complex enterprises demand.
Join us in yet another exciting session of ET Unwired powered by IBM Cloud to learn how to –
Reduce cost and increase the flexibility of your IT infrastructure
Be confident with security that ensures you are the sole party with access to your data
Increase application development productivity to support the changing needs of the business
Use a broad range of computing choices: from bare metal and virtual servers to serverless architectures, Cloud Foundry apps and Kubernetes containers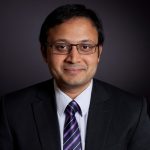 Gajun Ganendran
CTO & Presales Leader
Cloud Platform business.
IBM Asia Pacific