Continuum: Ensuring business resiliency & jumpstarting growth
unwiredcp
Overview
The Indian economy, according to a Reuters poll, contracted by 20% in the last quarter, the first double-digit fall since the mid-90s. Rising unemployment, hunger, malnutrition, poverty and deaths – the Coronavirus pandemic has showed us a dystopian side of life on earth that we could have not imagined easily. One does not need to be a clairvoyant to see how we are struggling to maintain balance between a life-threatening disease and living a normal life.
Businesses and business organisations are no different. In fact, the Indian business sentiment has turned negative for the first time in a decade, reflecting pessimism on activity and profits, according to a report from market research firm IHS.
Simply put, the pandemic has put up an inflection point in the graph of world economics and human history forcing all of us to look forward to a new normal.
Time to be "Resilient"
"Our greatest glory is not in never falling but rising up every time we fall".
As the business world continues to experience disruptive global crisis events – natural disasters and hazards, political unrest, changes in power and now the zoonotic virus, there is a case to be made for resilience. These types of incidents can't be controlled, but boosting your corporate immune system can help withstand changes and move past crises. When an adverse event strikes, it's not enough for organisations to just get back on their feet. These are opportunities to stay ahead and be resilient longer term.
In a world where "long-term" means uncertainty and permanent flux, organisations need more than just agility in the way they manage and move on from risk to opportunity. Truly resilient organisations look for the growth opportunities – and have the strategies to capture them.
Introducing The Inflection Point
As businesses and business leaders continue to innovate to keep their operations profitable and to outmanoeuvre the pandemic, "The Economic Times presents The Inflection Point" is an effort to understand, hear and gather insights from the first executives of large companies on how they are making their organisations future ready.
Much like the Greek Ecclesia from c.621 BC, where young talented citizens were called on as a group to deal with tough challenges, this televised panel platform will serve as a knowledge-sharing, brainstorming and ideation to implementation platform for all business leaders who are frontrunners in their own domain in the absence of a much-needed and desired platform.
These leaders, who have stood out during normal times and have expanded their business empire, can collectively with their superior intellect and economic prudence steer the world away from economic depression or avoid it from sinking to disastrous levels.
The platform with every episode will look at key issues such as business resiliency, employer-employee relations, strategy discussions and the role of technology in beating the crisis, across various sectors in order to form a mozette of its own that will focus on building a better future for tomorrow.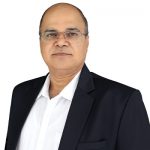 Dharmender Kapoor
CEO & MD
BirlaSoft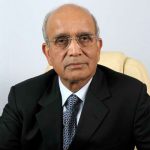 RC Bhargava
Chairman
Maruti Suzuki
Rajiv Agarwal
MD & CEO
Essar Ports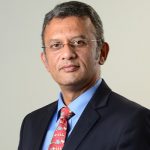 Sameer Garde
President
Cisco India and SAARC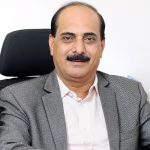 Agenda
15:00 - 15:05

Opening Remarks by ET Edge/Moderator

15:05 - 16:05

Panel Discussion: Continuum – Ensuring business resiliency & jumpstarting growth (Resolve, reinvent and reboot)

This session, which will ideally have five panellists along with a moderator, is going to be led by business leaders who are going to apprise the audience of the possible challenges of maintaining business resiliency and how to go about tackling them. The leaders are also going to shed light on how companies can look at moving to the growth track in a response to fight the economic despondency being led by the pandemic. Discussion points will include:

a) Rethinking strategies during/post pandemic outbreak
b) Getting ready for a remote/connected workplace
c) Skilling staff across functions to adhere to new strategies
d) Adjusting capacity to deliver more as customer demand rises
e) Reimagining business models to meet consumer demand post Covid-19
f) How to work closely with government and regulatory authorities
g) Improvements in risk-management framework

Speakers:

Mr RC Bhargava, Chairman, Maruti Suzuki
Mr Sunil Duggal, CEO, Vedanta
Mr Rajiv Agarwal, MD, Essar Ports
Mr Sameer Garde, President – India & SAARC, Cisco
Mr Dharmender Kapoor, CEO, BirlaSoft
Mr Vikram Hosangady, Partner & Head – Clients & Market, KPMG India (moderator)

16:05 - 16:10

Closing remarks by Moderator