Digital Dexterity – Building business resilience against future shocks
unwiredcp
Overview
The Indian economy, according to a Reuters poll, contracted by 20% in the last quarter, the first double-digit fall since the mid-90s. Rising unemployment, hunger, malnutrition, poverty and deaths – the Coronavirus pandemic has showed us a dystopian side of life on earth that we could have not imagined easily. One does not need to be a clairvoyant to see how we are struggling to maintain balance between a life-threatening disease and living a normal life.
Simply put, the pandemic has put up an inflection point in the graph of world economics and human history forcing all of us to look forward to a new normal.
As the business world continues to experience disruptive global crisis events – natural disasters and hazards, political unrest, changes in power and now the zoonotic virus, there is a case to be made for resilience. These types of incidents can't be controlled, but boosting your corporate immune system can help withstand changes and move past crises. When an adverse event strikes, it's not enough for organisations to just get back on their feet. These are opportunities to stay ahead and be resilient longer term.
While it is true that COVID-19 has taught us to do most things differently, experts believe that technology will now play the role of being the biggest leveller contrary to its earlier role of being an enabler. Successful leaders will now seize the opportunity to advance a new trajectory for digital transformation that aligns with the changing role of business and mould their organisations into a resilient enterprise.
Today, these change agents are chief information officers (CIOs) or chief digital officers (CDOs). With technology becoming a major enabler for businesses, the role of the CIO is evolving from being a technology expert to a business strategist. According to research reports, CIOs are responsible for around 40% of the digital transformation in a corporate entity. Another research shows that 40% of the CIOs are responsible for digital transformation, while only 27% of the CEOs are present in the list.
Introducing The Inflection Point CIOs round table
As businesses and business leaders continue to innovate to keep their operations profitable,  "The Economic Times presents The Inflection Point" is an effort to understand, hear and gather insights from these change agents of large companies on how they are making their organisations future ready.
Much like the Greek Ecclesia from c.621 BC, where young talented citizens were called on as a group to deal with tough challenges, this platform will serve as a knowledge-sharing, brainstorming and ideation to implementation platform for all digital leaders.
The platform will look at key issues such as building business resiliency, employer-employee relations, strategy discussions and the role of technology in beating the crisis, across various sectors in order to form a mozette of its own.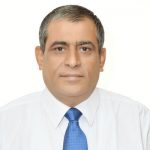 Alok Khanna
ED-Information systems
Indian Oil Corporation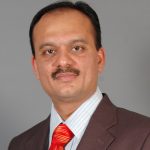 Chetan Trivedi
CIO
Vedanta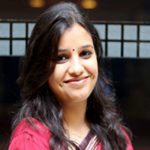 Deepti Sagar
Partner, Digital Customer & Marketing
Deloitte Touche Tohmatsu, India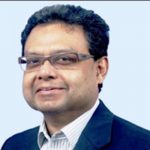 Jayanta Lahiri
EVP and Global CIO
Firstsource Solutions
Kunal Kaul
Director Enterprise Business
Cisco India & SAARC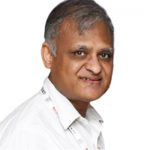 Rajiv Chandra
CIO and GM-IT
Hindustan Petroleum Corporation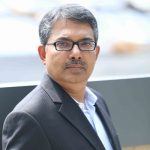 Subrata Dey
Executive VP & Global CIO, Godrej Consumer Products & Group CIO
Godrej Group
Agenda
14:15 - 14:30

Registration

14:30 - 14:35

Opening Remarks by ET Edge/Moderator

14:35 - 15:35

Panel Discussion: Digital Dexterity -- Building business resiliency against future shocks

This session, which will ideally have six panellists along with a moderator, is going to be led by digital leaders who are going to apprise the audience of the possible challenges of attainting business resiliency and how to go about tackling them in a post-Covid world. The leaders are also going to shed light on how companies can look at moving to the growth track sustainably in a response to fight the economic despondency being led by the pandemic and also ensure that the organisation is protected against future shocks. Discussion points will include:




a) Getting ready for a remote/connected workplace
b) Balancing productivity, collaboration and security
c) Cloud and switching from legacy architectures
d) Reimagining business with new technologies such as AR, VR & IoT
e) Redesigning work process with Corporate Apps
f) Real-time data analytics, insights and business effects
g) Implementation of virtual anytime/anywhere contact centres
h) Future of work/customer experience in plants, malls and retail stores
i) Future of work from home dynamics and its impacts




Moderator: Deepti Sagar, Partner, Digital Customer & Marketing, Deloitte Touche Tohmatsu, India

15:35 - 15:40

Closing remarks by Moderator